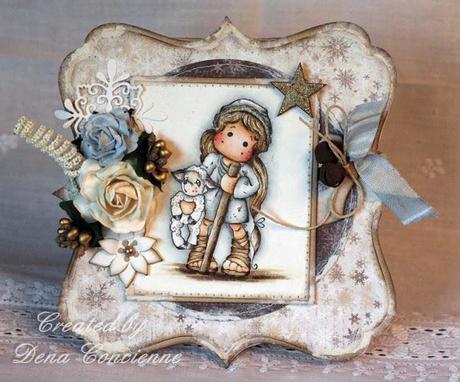 I am not done making Christmas cards yet my friends! haha! Now, this one will have to be sent next year, but I HAD to play with her.  She is called "Holy Tilda With Lamb".  In fact, I have about 4 more I need to work with before Christmas (Yeah right!).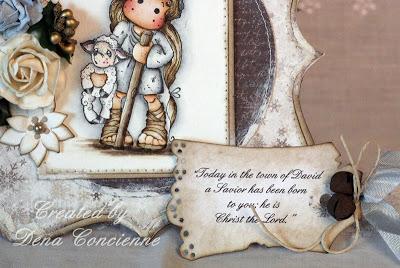 I printed the text from computer and then printed the inside scriptures that went along with the shepherds.  OMG! I could read this story a million times.  It gives me chills!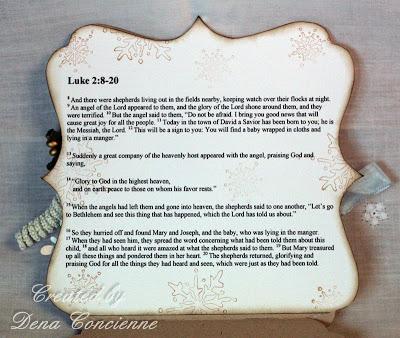 I stamped a few Magnolia snowflakes on the background, but really kept this part simple.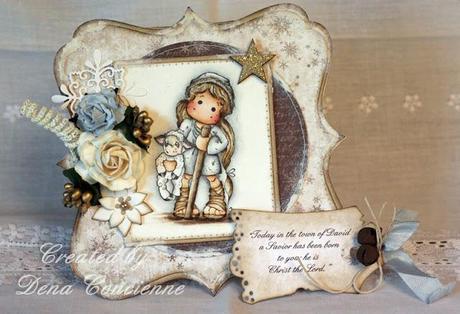 I wish I had a few more weeks of working on more Christmas cards since I am just now in the groove and swing of Christmas.  haha!
A little more information about the card.........papers are Maja Designs, colored with distress inks, and there is a Magnolia Tag, Snowflake and Marianne D Poinsettia die.
I would like to enter this card into the Magnolia Down Under challenge where the theme is Christmas!
Thank you for visiting my blog today!
Hugs to you all!
Dena