Religions, it seems, come in belts. Or at least elements of religions do. Although we may not all agree on what constitutes the "Bible Belt" we all have a pretty good idea that it includes several southern states, and parts of the Midwest. It doesn't really resemble a belt that I can tell, but its convenience and assonance keep the phrase alive. Over this past weekend I was in the "Borscht Belt." I'd heard the term before, but had no idea where this supposed belt was, or, indeed, why it was called this. Historically, three counties in the southern Catskills, so I learned, were attractive locations for summer homes for Jewish families from New York City. All within a easy day's drive of Gotham, they provided the low mountain, resort feel of much of New York State and Pennsylvania. According to Wikipedia (surprisingly, I had no books on the Borscht Belt in my library) this designation is less descriptive now than it had been, back in the day.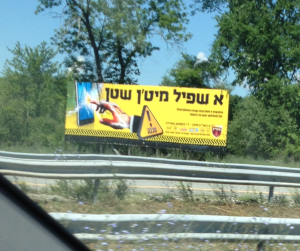 One of the immediately obvious features of the region, at least as recently as last weekend, were the number of orthodox Jews walking beside the roadways throughout these counties. I'm using "orthodox" here not as a technical term since I have difficulty identifying the different brands of conservative Jewish belief (there I go again!). Another obvious indicator was the number of billboards written in Hebrew. Just a hundred miles down the road west and these markers tend to disappear. By the time you reach the central part of "the southern tier" you come back to what was once called "the Burnt Over District" from the "Second Great Awakening." Distinctively Christian in orientation. Religion is endemic in these hills.
The internet tells me that the Borscht Belt began to unbuckle with the relative ease of air travel. I have many Jewish colleagues who pop over to Israel on a fairly frequent basis. I suppose the Catskills just don't compare with the Holy Land. Further south, along this same rocky spine, you come to the Poconos. I grew up hearing about this vacation paradise in my own state, but, like the Catskills, the region has been largely abandoned for higher mountains, bigger thrills. Having grown up in the foothills to the Appalachians, I learned in school that these are ancient mountains. Old ways are naturally preserved here. The religion I grew up in was old-time, for sure. There's an agelessness to these weathered hills that seems to invite those with old religions to form enclaves and imagine that little has changed, despite what Wikipedia might say. And maybe it's time to get a bigger belt, since conservative religion seems to be growing rather than shrinking.