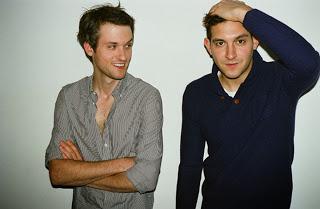 One of
Drake'
s more emotional and singing heavy tune "Hold On, We're Going Home" has had plenty of covers since its release, and now
Holy Ghost!
added their own style to it in their cover. This came together for
Diddy
's new music channel Revolt TV, which was let out as an interesting music video. The band takes the catchy R&B/pop tune and recreates it into a dance kind of feel, but keeps the vibe of what
Drake
had originally done.
Fresh?
Posted in: Alternative,Cover,Drake,Holy Ghost!,R&B,Video