HOLLYWOOD—It's hard to believe that the dazzling fireworks displays and backyard barbecues of the Fourth of July are now shockingly over. However, the real shocker came on July 5, when Casey Anthony was acquitted in the death of her 2-year-old daughter, Caylee. Why is the world surprised? Most high-profile cases end up in acquittal. Remember O.J. Simpson and Robert Blake, just to name a few? Now, let me look into my crystal ball. What lies ahead for the 25-year-old mom who was convicted only of lying to law enforcement investigators?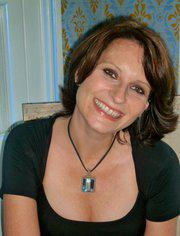 Meg Cabot: Courtesy of Facebook
She will most likely become somewhat of a celebrity, with book and movie deals. Hollywood will be knocking on her door very soon. It doesn't mean that celebrities agree with the verdict, it just means that movie execs think it will make for intriguing entertainment. Let's face it: the nation and perhaps the world was glued to the news for the verdict. One thing is for sure; if Casey Anthony didn't kill her daughter Caylee, then who did? Will we ever find out who killed Caylee? Will the public buy the book?
Somehow we must find a way to keep our summer sanity. And with just about everything skyrocketing in prices, we can always turn to books. Some of the celebrities with books coming out in the next few months include the following: Diane Keaton, Brad Paisley, Brigette Nielsen, Roger Ebert, Ellen DeGeneres, Ice-T, Shaquille O'Neal, Emmitt Smith and Hal Holbrook.
We bumped into Meg Cabot on July 6. She's currently on a book tour promoting her latest release, titled "Overbite." The book is an interesting read, full of mystery, suspense and intrigue. The twists and turns definitely keep you going: it's fast-paced. Meg Cabot is best known for her bestselling young adult fiction series "The Princess Diaries." The book was turned into the movie with the same title starring Julie Andrews and Anne Hathaway. Meg Cabot is a very down-to-earth bestselling author who confessed to us that she doesn't drive, cook or clean. Her husband does all the housework and gardening in their home in Key West, Fla. She got her inspiration for "The Princess Diaries" series from the passing of her dad, she said, "Life is too short to not achieve one's goal." The other inspiration was her mother, who began to date her teacher, which inspired her to write the book which was later adapted into the Disney movie.
Meg keeps busy with her books, blogs, videos, Facebook and Twitter. She does, however, find time to have dinner with other authors including Judy Blume, who also lives in Key West. She even shared with us the story of the movie premiere of "Princess Diaries," with Anne Hathaway, which was sweet. She's currently working on three books. You can read her latest news on her website, megcabot.com.
Rose's Scoop: We hear that Larry King has dyed his hair brown: that's another shocker. Last but not least, Jennifer Aniston is getting serious about Justin Theroux, according to her stylist.