HOLLYWOOD—Hollywood has it all: movie stars, reality stars, and rich teen stars. It's no secret that two of the richest teens are dating. Selena Gomez, 19, who earned an estimated $5.5million in the past year, is an item with Justin Bieber, 17, who earned, according to Forbes, an estimated $53 million.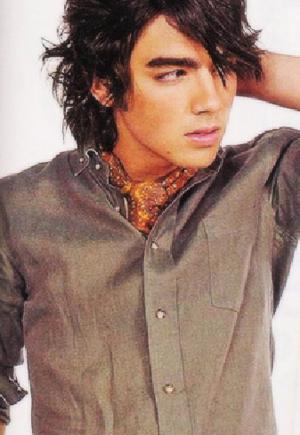 Miranda Cosgrove, 18, the star of Nickelodeon's "iCarly" pulled an estimate $3 million, according to Forbes. "iCarly" premiered back in 2007 and remains one of Nickelodeon's highest-rated shows. Along with her acting and new album, she was doing well, that is, until she suffered a broken ankle on August 11, when her tour bus crashed into an overturned tractor-trailer in Illinois. Miranda is expected to make a full recovery, however. She has cancelled her "Dancing Crazy Tour," until further notice.
One of the richest teen TV stars is Angus T. Jones, 17, who stars in "Two and a Half Men" and is currently earning an estimated $300,000 an episode. Jones signed a contract guaranteeing him $7.9 million over two seasons. Besides TV, Jones had supporting roles in the films "See Spot Run," " The Rookie," "Bringing Down the House," among many more.
Another rich teen movie star is Taylor Lautner, 19, of the "Twilight" movies. His earnings from the two final films earned him $8.5 million. The teens love him and Lautner is seen as a teen sex idol partly due to his buffed physique. Taylor has been blessed with many honors including ranking second as Glamour's "50 Sexiest Men of 2010" list. Taylor dated Taylor Swift and Selena Gomez. It's just amazing how these teens love to interact with each other.
Nineteen-year-old Disney Channel star Demi Lovato made a killing with an estimated $3.5 million last year. She will be releasing her third studio album titled, "Unbroken," on September 20, 2011. The first single "Skyscraper" was released on July 12, 2011. Demi toured as a special guest with the Jonas Brothers back in 2010, but she dropped out of the tour to enter a treatment facility. Demi dated Joe Jonas, but she has always denied that their breakup led to her emotional breakdown.
Nick Jonas, 18, the youngest of the Jonas Brothers band, made a killing too with an estimate $12.5 million. Nick and the Administration performed at the Musik fest on the 13th of August in Bethlehem, Pa. According to reports, Nick is branching out into producing and songwriting for other artists.
Nick's sibling Joe Jonas, who turned 22 on August 15, spent the weekend prior to his birthday partying all over the country. He began his partying spree in Las Vegas and ended it in New York, where he dined and danced into the wee hours of the morning. Joe Jonas will be on tour with Britney Spears in Europe and touring with Jay Sean in the U.S. He's branching out with a solo album titled, "Fast Life." On August 16, the two recording stars Joe Jonas and Jay Sean announced they will co-headline a 19-city North American tour. The tour begins in Boston on September 6, with stops in Los Angeles, Chicago, San Francisco, Toronto and New York. Joe Jonas will be performing live on August 22 on the "Late Show With Dave Letterman."
Rose's Scoop: It was only a matter of time, but it finally happened. TLC pulled the plug on" Kate +8," the reality show starring Kate Gosselin.