And these guys think THEY are the enlightened ones!!! ~TD
Michael Douglas "Comfortable" Kissing Matt Damon;
Candelabra Costar Jets Out of Switzerland With George Clooney
by Peter Gicas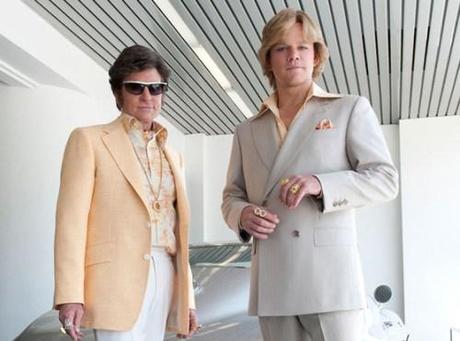 Here's the link to this story: http://www.eonline.com/news/417914/michael-douglas-comfortable-kissing-matt-damon-candelabra-costar-jets-out-of-switzerland-with-george-clooney
Order your tickets today for: The Bourne Flamboyancy
~TD
For Michael Douglas, locking lips with Matt Damon was no big deal.
"Once you get that first kiss in, you are comfortable," the 68 year-old actor tells New Yorkmagazine about shooting love scenes with his costar for the upcoming HBO biopic Behind the Candelabra. "Matt and I didn't rehearse the love scenes. We said, 'Well—we've read the script, haven't we?'"
NEWS: Ben Affleck "jealous" of Matt Damon kissing Michael Douglas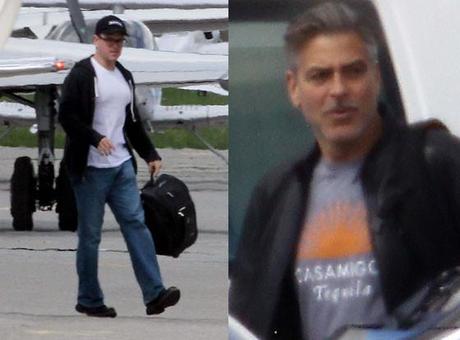 But Douglas, who plays Liberace in the film, knows some viewers may be critical about the intimate moments between him and Damon, who portrays Liberace's younger lover, Scott Thorson.
"The hardest thing…is that everybody is a judge," Douglas says. "I don't know the last time you murdered somebody or blew anyone's brains out, but everyone has had sex and probably this morning, which means everyone has an opinion on how it should be done."
Behind the Candelabra premieres May 26 on HBO.
NEWS: Michael Douglas and Matt Damon share a bath in new Behind the Candelabratrailer
Meanwhile, over the weekend, Damon was spotted with good friend George Clooney.
The two were seen boarding a private plane together at the airport in Lugano, Switzerland, on Sunday.
Just last week, Clooney celebrated his 52nd birthday with Damon on the Berlin set of their latest film, The Monuments Men.