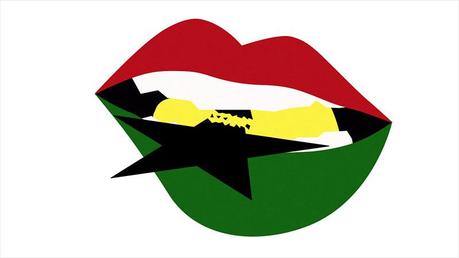 Ok, so my son is gone and I am officially the mother of an empty nest. What better to focus on, than food? I figure I have started on the treadmill every day, just enough to ensure I won't explode while visiting all my favorite foody spots in town. Here's a list of some great ones:


Ethiopian Restaurant and Bar (02430681651) $


Ethiopian food isn't the kind of stuff you warm to over time. You try it, you either love it or hate it, and there are no conversions thereafter. I'm a lover.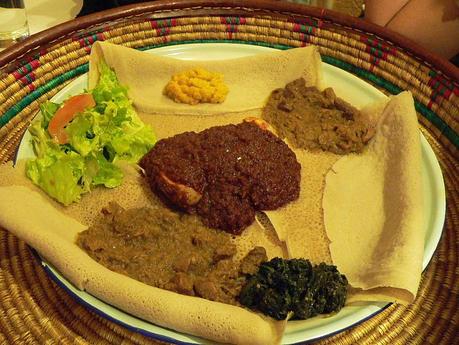 Years ago, ladies night in Accra consisted of first stop Lalibela Ethiopian restaurant, Osu, platters of hot, soft, sour injera dotted with dollops of rich stews. Lots of 'big' Stars (beer), lots of ladies chatter and a communal mayhem of hands, tearing away our injera plate. It was always licked clean. We were always happy and full and a tiny bit tipsy, heading out on the town afterwards. It was the 'go to' place for welcoming new people, the last stop before airport drop offs, and the favorite venue for orientations of new volunteers. And then it closed down. And we mourned.
Then last year a new Ethiopian opened in East Legon, on the main road, just up past the hotel that doubles as a church on Sundays. Ambiance is like a school cafeteria done up for 'Ethiopia Day', but the food is great. Same warm platters of injera and communal chop delight. Only drawback is that we can't go on weekdays unless we are willing to factor in over an hour of traffic and ensuing road rage…


Deli France $$


There has never been, until now, a world class lunch spot, for quick sandwiches on real baguettes, for great coffee with the uber indulgence of 'extreme chocolate' (a dessert that you will never forget – halfway between a mousse and fudge, with a crunchy thin crust.) Everything in Deli France is imported from France – the bread comes frozen and is baked fresh every day. And you can tell. The place is tiny and cute, and hidden behind some vines and a big wide awning – in front of Ester's Hotel, Airport Residential area (opposite the Knights of Malta). Logistics of ordering is still a bit of a nightmare, but these are the teething problems of new spots. Judging by the brisk business they are doing, having opened only a month ago, they will put all the other pseudo-sandwich joints out of business sooner than later. And the greatest danger for me is that it's located a 1 minute walk from my office… Oh dear.

La Chaumiere (0302772408) $$$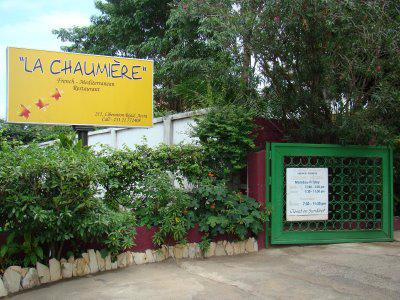 Hands down the best restaurant in Ghana. Tucked away on a tricky little side alley, across from the Aviation building off Independence Ave. This place proves that great service and consistency are the best recipe for success. Many other fancier restaurants have popped up over the years, threatening to swallow up the business of places like this, but even with the fancy $1m reno'd Polo Club venue a stone's throw away now, this place is booked solid most nights. Ahmed is owner and host and is there every night with a warm hello, and sends you off with a free digestif of your choice. Zambuca for me please! In between, his team bring marinated olives, peanuts, and ample baskets of fresh baguette, followed by consistently great French cuisine. You never leave hungry or unhappy. Promise!

Le Bouquet (024342222) $$
With the number of long term Lebanese in Ghana, and knowing from a visit to Beirut, how the Lebanese love to feed people, I am surprised there are not more of these restaurants in town. Le Bouquet has been around a long time, because their food is consistently fresh and tasty. Their prices have not jumped too high, and despite moving from the center of Osu down to the beach road (by Jokers), they've maintained a loyal clientele. The mezza are the main attraction, despite the fact that the menu boasts pages of more substantial dishes, it's the small shared plates that make a meal the most enjoyable. Smoked eggplant babe ghannouj is excellent, the vine leaves stuffed with rice are the perfect texture and tang. The fattoush is so fresh – a salad with a twist of mint and crisp fried pita chips. A table full of things to share is a guaranteed fun evening.


Katawodieso $


If you want an authentic experience, you have to visit Katawodi – just inside the Nyaniba junction, opposite the Darko Farms turn off. It is a place better seen than described. For years, this tiny outdoor spot, tucked away, barely noticeable from the street, has fed hundreds of business people on the go… Your first reaction once through the narrow passage is that you've walked into someone's yard and should make a quick retreat. Don't. Check it out!
At the very front, waakye (a rice and beans mixture) is for sale with all the fixin's – stew, meat, boiled eggs, spaghetti, gari and more. Take away is a black 'rubber' (plastic) bag, while eat in is a plastic bowl and a big spoon. There are bench seats to the left. Don't be shy, we all file in together.
If you prefer something else for lunch, keep walking through the yard all the way to the back, past the kids bathing and the ladies busy with daily chores. Around the corner is a well organised buffet style set up. On any given day, there might be garden egg stew, palaver sauce, rice, boiled yam, apem (boiled plantain). Same take away and eat in rules apply.
Lunch won't cost more than a few cedis, the food is good and it will definitely be an experience.


Blue Gate $


Hands down, best tilapia around. Blue Gate was one of the first restaurants I visited in Ghana. It was excellent then and it's excellent now. Back in the day, it was located in Osu, down the road from Papaye, with a roadside grill and a dimly lit outdoor restaurant hidden behind. The only food on the menu with tilapia with hot pepper and veggies, and banku on the side. Today, they've moved directly across the road, it's still a roadside grill, but the restaurant has gone up a few notches.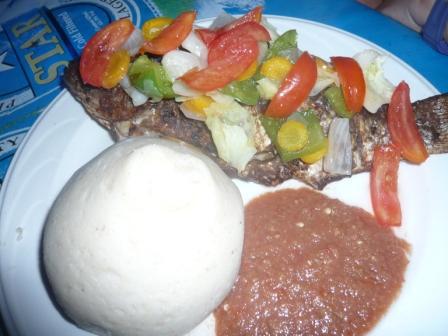 They've got lights, a fancy bar and even TV for sports enthusiasts. And it's double storey! And the menu has expanded to include chicken, potato chips (fries), yam chips and rice, though if you ask me, the original dish is the only thing worth going for.
When you arrive, you still choose a fish by pointing to a nicely browning one on the open grill. They nod and send you to a table. They still bring you a bowl of water and bottle of dish soap for your hands, because they still don't bring any cutlery. The plate arrives, a whole fish, staring up at you, swimming in a bright red sauce of fiery peppers and a ginger sauce, along with heaps of veggies – carrots, cabbage and if you're lucky, buttery chunks of fresh pear (avocado). It's messy and fun and absolutely delicious.
Is there a blue gate? Does it matter?


Zion Thai (054 996 7644) $


The 'Blue Gate corner' in Osu is a hive of activity these days. More shops are popping up every day. Last year, a boutique on the corner, featuring tiny Asian ladies wear, morphed into what is now Zion Thai. A roadside café run by a great couple – she straight from rural Thailand, he a Ghana personality. Their adorable little boy who is around a lot is a perfect blend of the two. The food is so fresh – think ginger, cilantro, creamy coconut, peppers… and it's cooked to order every time. Word of mouth has spread through the expat community and this corner has never seen so much white flesh. It's become quite the Obruni joint. Food is cheap and excellent if not fast. Go with people who's company you enjoy!

Michaelangelo's (0244233533) $$$$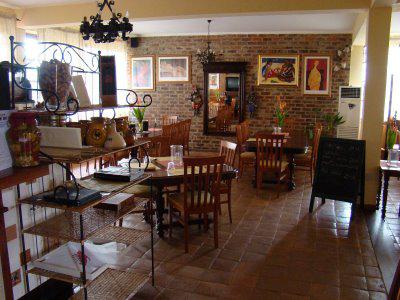 Leo's place feels like a mini visit to Italy. The ambiance is great and the hosts friendly. It's loud and boisterous, the olive oil and chianti are flowing. Though they will bring you menus, you might as well ignore them. Leo will come to your table and tell you what is fresh. He'll convince you to share a bunch of amazing sounding appetizers and the same for the mains. And after you're bullied into it, you can sit back and enjoy your chianti. The appetizers will arrive and you will all gorge yourselves. Fresh soft bresaola, dry sharp parmeggiano, peppery rocket, eggplant parmesan to die for... there is buffalo mozzarella and vine tomatoes.. it goes on. Everything must have arrived that afternoon by plane from small villages in the Italian countryside... The bill will shock you, but it's worth it for a splurge. Yum all the way.

Movenpick pool bar $$
If just for the turquoise attired agile roller skating waiters… Sailing by, spinning, twirling trays like acrobats afloat… these guys really make it look easy.



The Movenpick is Accra's newest big multi-star hotel and it's impressive. Huge and daunting, you can see it from far, and when you get up close, and even inside it's like being in a different world. Have I been transplanted to Dubai? Somewhere in Europe? Heaven? No seriously though, it's a nice looking hotel. The pool bar is situated, yes, you guessed it – by the pool. The ambiance is mellow, classy, inspiring. There is a Café del Mar type audio track, pumping out from speakers camouflaged as rocks and stones on the landscape around, and the roasted veggies and goat cheese salad is to die for. But really it's all about those waiters! ☺
La Villa (0302 730333) $

Where there was once a Russian Embassy, there now lies a cute boutique hotel. The pool are is belies a Moroccan get-a-way – with tented sofas and ornate lanterns. Just beyond a glass wall is the small modern designed Italian restaurant. The wine list is non-existent yet, but whatever bottle they bring you will be reasonably priced and ours was a good French. The pastas are yummy – we had lasagna and spaghetti with lemon cream and both tasted fresh and homemade. The in-house bread is strange small burnt buns and the beef 'carpaccio' is strangely cooked, but overall, it's worth a visit.


Tasty Jerk $


This gem is one I am wary of sharing because it feels like our secret (I can delude myself, right?). It's located on the road parallel to Osu Oxford Street, at the top of the Mama Mia Road. It's painted while but if there is a sign, it's quite small. There are 4 lopsided tables out front, made of tree trunks, and inside there's a couple dark and dreary booths. Most come here for take-away. The menu is simple – grilled pork or chicken cut in chunks, marinated and cooked in Jamaican jerk spices. DELICIOUS. But you have to like pepper.
Each plate comes with a generous helping of fire hot sauce for dipping. Sides are kenkey, yam chips, peas and rice JA style and not much else. What else do you need?! All this goes down great with a cold beer. Mmmmm.


Kohinoor (0302 771999) $$


Arguably the best Indian cuisine in Ghana, Kohinoor is in a little alley in Osu, behind the old Russian Embassy. Its across from Livingstone Safari.
Ambiance leaves a lot to be desired – it's a bright white, harshly lit canteen with plastic table flowers and a wonky wall of mirror… having said that, the food is reasonably priced, always fresh and delicious. My favs are samosa chat (samosas covered in tamarind sauce, yogurt and mint sauce with chick peas), bhuna/Goanish fish, their particular brand of butter chicken and of course the buttered naan. Heritage is fancier and much more expensive, but in my books Kohinoor has always been the winner.


Le Tandem (0243 709359) $$$$


Though nothing compares to La Chaumiere for me in terms of French food, this place is definitely a contender, though much more pricey. It's located in East Cantonments, around the corner from Wangara and Elamat. You can reach it from the Labone/Cantonments side, or from Burma Camp Road. Like Chaumiere, the owner is the host and at times the waiter, he makes sure you know the specials and that you are happy with your food. The menu is extensive but changes daily as it's written on a big board that's brought from table to table. Dishes are authentic, fresh and innovative. He does a great soul meuniere ☺


Papaye $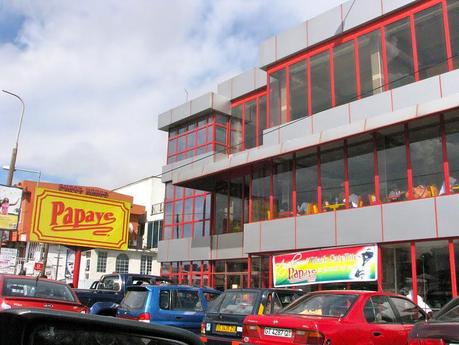 Staple Ghana chicken-and-rice. Ghana's answer to fast food. Take away or sit upstairs and watch the mayhem on the streets of Osu below. This place started in Osu on the main street eons ago and has expanded to Spintex Road as well. It is busy night and day. Chicken and rice or chips, plus a few other items like fried fish and a burger… but really it's all about the shito – best in the world. The thick, black charred hot sauce is a personal indulgence. I smear it into the rice and stir, the more the better. Running nose and eyes, even better. As long as I have some tissues on hand, this is THE food. Although KFC recently opened only a block away, I don't think Papaye has anything to worry about.
I'd love some suggestions – who knows a gem I haven't been to or needs a second try? Always love feedback about food!!!