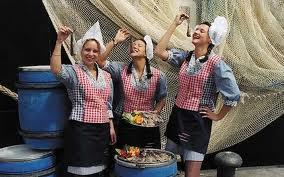 Despite the icky look of the freshly caught herring, known in the Netherlands as Hollandse Nieuwe, the fish enjoys a yearly festival in its honour that has been celebrated for over 60 years.
It is the country's most looked forward to seasonal treat – but the sight of raw fish being swallowed en masse isn't necessarily an appealing one to travellers.
Celebrated in the seaside town of Scheveningen, just outside of The Hague, Vlaggetjesdag was held on the 11th of June this year, welcoming the first catch of the season. Thousands of visitors joined a parade of boats, a Royal Navy demonstration display and a number of other fun activities.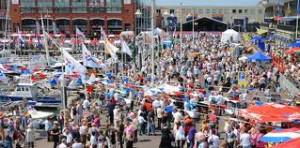 In the day's culmination, the very first barrel of herring was auctioned off as a donation to charity. And what a gift this year's catch turned out to be – the winning bidder paid 70,000 towards children's philanthropy.
But those who missed the fish festivities can still enjoy the highly anticipated first taste of herring. On Saturday the 19th, the fish will be available to all hungry for herring in the Netherlands.
Hollandse Nieuwe fish is special, measuring in with an official fat level of between 16 and 25 percent and cleaned in a particular way, before the head and scales are removed. The tail, however, stays on to provide a unique style of eating.
Grip the tail and tip your head back, then lower the fishy first half into your mouth and swallow away – with a big slurp of course!
For those less brave, a broodje haring is the best way to eat herring. Sandwiched in fresh bread with plenty of onions and gherkins, the fish is definitely lekker!