HOLLYWOOD—Money is still tight this year, so you'll hear a lot of people complain, not enough time, not enough chairs for everyone to sit on. Too many gifts to buy, too many relatives to entertain, too many things to get into the oven at the same time. Welcome to the holidays! The reality is, Christmas is beautiful, but not with stress. With Christmas just two weeks away, if ever you needed evidence that all this "season of goodwill" is just a metaphor for some, you need to look no further than the insane war zone that is your local mall as Christmas approaches. Around this time, things may still be polite around the registers, but come the final week, all pretenses of any civilized behavior will disappear quicker than a cannoli at a meeting of Weight Watchers. If you're still looking for a gift that won't break and doesn't need much manual labor or batteries, buy a book.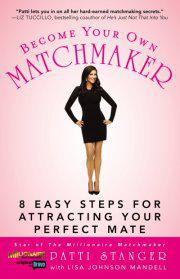 Photo Courtesy of: Facebook

The holidays are extremely hard on the people who find themselves suddenly alone for the office parties. They tend to shy away since so many of us know that just around the holidays suddenly they find themselves without partners. Oh, the holiday break-ups. For those who are single, a book that is recommended is The Tao of Dating: The Smart Woman's Guide to Being Absolutely Irresistible by Dr. Ali Binazir. This is a well-written book that touches your heart and helps you unlock those doors that, without even knowing, we alone have locked. The book goes inside our heads, so that when we are unlocked, more good men will approach us.

With so many dating literature out there, there is a book from the dating diva and television's "Millionaire Matchmaker" herself Patti Stanger and co-author Lisa Johnson Mandell. The book titled Become Your Own Matchmaker: 8 Easy Steps for Attracting Your Perfect Mate, shoots from the hip. In other words, if you're a graduate of dating detox you are ready for this book. She stresses appearance, which some women may get offended by, especially if they are short, extremely overweight and require dental work. Let's face it, some women would still be single today if it weren't for match.com or another dating service. This is an interesting book, much like her successful Bravo show "Millionaire Matchmaker." Stanger, 50, has her own real-life matchmaking business, "The Millionaire's Club," based in Los Angeles. In her business, she has over a year to set someone up, unlike on the show. "Matchmaker" concluded its fifth season on December 6.

So how will the holidays be for Hollywood's troubled marriages? Demi Moore and Ashton Kutcher should probably ask for some advice from Patti Stanger, along with Kim Kardashian and Kris Humphries. Or they should call Tom Hanks and Rita Wilson and ask what is the secret for keeping their 23-year-old marriage working, especially in Hollywood.

What a difference a year makes. Last year around this time, Ryan Reynolds and Scarlett Johansson announced their split, finalizing their divorce back in July. While Johansson's romance fizzled with Sean Penn, she has been linked to "50/50" star Joseph Gordon-Levitt. Meanwhile, ex-hubby Reynolds has been photographed locking lips with "Gossip Girl" beauty Blake Lively. Incidentally, Lively is his co-star in "Green Lantern." Something about those co-stars...

Rose's Scoop: Mark your calendar for February 5. Madonna will be performing at super Bowl XLVI along with Cirque du Soleil.