If you're struggling to find a gift for the baker or cake decorator in your life, here are five cool tools to check out.  And, because I'm a budget conscious gal, the most expensive item is just under $50.
   Except for my last suggestion, I own all of these products, love them, and use them just about every time I'm in the kitchen.  The last item is on my Christmas wish list for this year.  (I sure hope Santa is reading this…)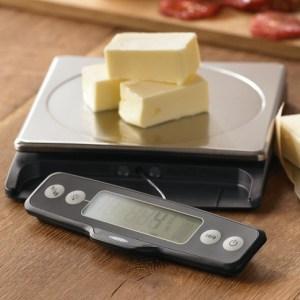 1.  OXO Food Scale – This digital scale is my BFF.  To find out why, click HERE.  What I like most about this particular scale is that it has a tare feature, so you can weigh multiple ingredients in a single container.  Also, the display pulls away from the base for easy reading.  (i.e.  You don't have to crouch down to the scale to read the weight.  Score!)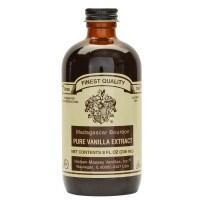 2.  Nielsen-Massey Pure Madagascar Vanilla Extract – I first tried Nielsen-Massey's vanilla extract a couple of years ago, at the suggestion of a baking buddy.  Since then, I won't use anything else.  It really is that good.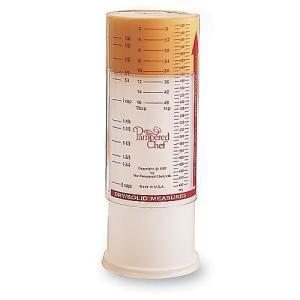 3.  Sliding Measuring Cup
– I bought this measuring cup about 10 years ago.  It's in great condition, even after a lot of use.  The measuring cup has an adjustable plunger that slides to cleanly eject solid ingredients.  I use it religiously to measure the shortening for my "Bakery Style" American Buttercream recipe.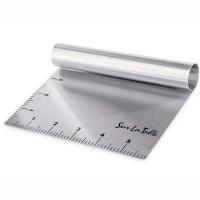 4.  Stainless Steel Bench Scraper
– This is one product that I refuse to live without.  Sounds kind of dramatic, but it's true.  For an awesome tutorial on how to use this tool to frost your cakes, click HERE.  Most bench scrapers have a handle that extends beyond the blade.  This one doesn't, which makes it much, much easier to achieve a smooth, even finish on my cakes.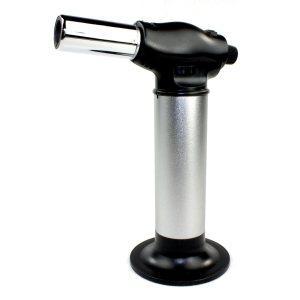 5.  Culinary Blow Torch
-  This baby is on my Christmas list for this year.  I'm super jazzed at all of the possibilities.  I'm also chomping at the bit to toast marshmallow frosting that's piped atop some delish chocolate cupcakes.  (Please Santa, I've been good this year.  For the most part.)
   Hope these ideas help.  Have a wonderful holiday season!