What a year this has been , right? With Christmas just a few weeks away, we need some energy boosters from fighting the crowds at the mall. This year we had to cut our Thanksgiving feast short since they decided to open the stores late Thanksgiving evening. In a way it was less crowded since the bargain-hunters began shopping late Thanksgiving evening. Black Friday is over and despite the economy still weak, consumer spending was up seven percent more than last year. Bargain-hunters shopped for the usual flat-screen TVs, iPods, GPS navigators, with the biggest seller being TVs, according to a Target employee. TVs were selling like hot cakes.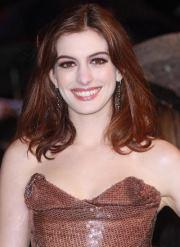 Photo Courtesy of: Facebook

What a year this has been, right? The holidays are just around the corner and your-to-do list is more packed than Santa's sleigh. People are still buying, whether they're in denial or just racking up the credit cards. Whatever it is, they are buying. Here are some ideas for the holiday gift guide for kids: Star Wars Darth Vader Ultimate FX Lightsaber with sound effects for realistic battles, around $31.49. The infamous Barbie in a hot pink Beetle, very retro, circa 1962, is so cute for the little girl that loves Barbie, around $29.99.

For the little girls that make you smile, the cuddly poodle fleece hat, around $15.00. With more than 20 animals to choose from at Bearhands.net. For Tweens, there is always the Justin Bieber's Christmas CD "Under the Mistletoe," it shows the progression in his vocal style. Last but not least, the pop culture board game based on the zombie comic book and AMC series "The Walking Dead." It's more for ages 13 and up, and you can purchase this at Barnes & Noble around $39.95.

Many people still turn to baking homemade cookies and cakes, which are the simplest and ultimately thriftiest Christmas gifts to offer family and friends. If you're in a romantic relationship, it's also the time to give diamond engagement rings. Usually couples get engaged either for Christmas or Valentine's Day. Anne Hathaway couldn't wait till Valentine's Day. She recently got engaged to longtime boyfriend Adam Shulman, whom she started dating after her four-year romance to Italian boyfriend Raffaeloo Follieri ended badly. You may remember that Hathaway split with Follieri back in 2008, a few months before he pled guilty to conspiracy to commit wire fraud and money laundering in a interesting scheme in which he posed as a financial consultant for the Vatican. Crime doesn't pay, and he is currently serving five years in prison. Miss Hathaway is a Jersey native, who grew up in Millburn and will star as Catwoman in the upcoming film" The Dark Knight Rises," she has been dating Shulman for three years. The engagement was confirmed by her rep to Us Weekly. So who is Adam Shulman? He's an actor that appeared in the TV movie "The Dukes of Hazard: A New Beginning," he played Enos. We wish her luck.

Meanwhile, if you want to be in style for the holiday season , look no further than Lauren Conrad's book titled "Lauren Conrad Style." While the book was published last October, you can always count on the former "Hills" star for advise to glamorize, whether you want to look fabulous for the holidays, TV or red carpets. She offers tips on how to create your own unique look.

Rose's Scoop: Don't count on reading tweets on Twitter or befriending Scarlett Johansson on Facebook. Reportedly, she's simply not interested in sharing her details of her everyday life.