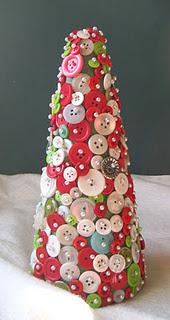 We are like little elves these days. The most fun for Z to help out with was this button tree. At first I was afraid to let her handle the pins but then I couldn't stop her. She was grabbing and sticking those buttons into the foam like a crafter possessed. It was awesome. She even forced her daddy to join in.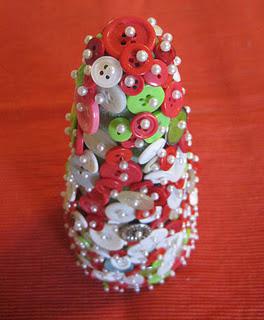 We got the idea from this pin on Pinterest. I found the cone at Goodwill and using it was a huge mistake. It's florist foam and already disintegrating and getting everywhere. I cut a circle of felt to set it on but when the holidays are over, we are going to have to pull all of these out and save them to do again next year. We'll use a styrofoam cone from Michaels. We used an entire box of floral pins from JoAnn's and that seemed just about right for this 12" cone. I have no idea how many buttons we used.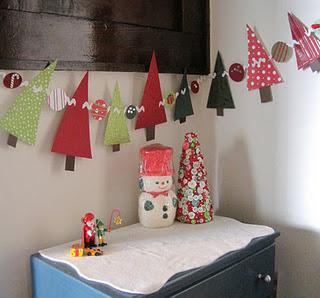 This garland was inspired from something I saw on Flickr (she used fabric). We have this little nook that is usually piled with books and a box of tissues but I cleared it out to make a space for our Playmobil advent calendar. I just cut a piece of fleece I had in the bin to look snowy.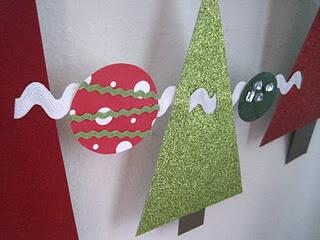 We just cut scrapbook paper and glued the trunks on. I let Z pick out the order of the trees and dots. She glued the stuff onto the dots but otherwise I had to do the crafting. We used hot glue to get the dots to stick to the ric rac. It was pretty quick and fun to do. I think it fills out the space nicely.
We've been making lots of holiday decorations. There are crafts all over the house in various stages of completion. I love it.