Welcome to 74 Lime Lane. Take a look around. You'll find popular categories in the sidebar on the right. If you like what you see you might want to subscribe to the RSS feed and the regular Lime Time newsletter. Thank you for visiting!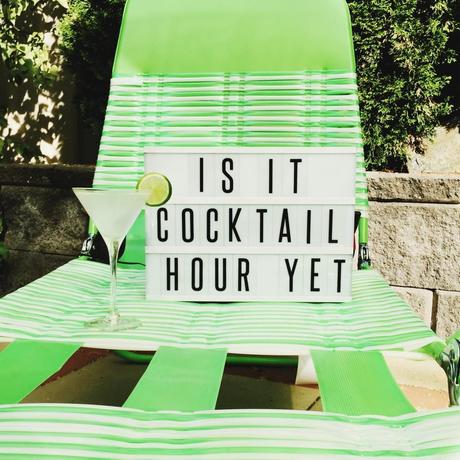 Now unless you are only just dropping in here today, you would know I've had some holidays [from the full-time paying job only].
But it was only a staycation with the start of the school year so I've made sure to inject a little bit of that holiday feeling while also making sure I didn't waste those precious days.
Now to be honest, I head back to work  today with a jumble of thoughts in my head and a feeling of unpreparedness.
It's more about the things I didn't quite get to, not all were on the list, and not enough focus on the things I did do.
You might remember I had a list. And it's check in time!
Organise a morning yoga routine ~ I started putting this together but neither started a daily yoga practice or locked one in. I did, however, pick up a treadmill for some more exercise!
Do the taxes [big frog] ~ I didn't finish but got all the tough stuff out of the way. I should be able to easily complete this one evening or on the weekend.
Sort out a blog editorial calendar ~ I did manage to sort out a couple of weeks and draft out some posts in advance. 
Maybe restart pay more attention to the newsletter/shop/associated blogs and new ideas [we'll see] ~ newsletter, tick [going out today]. The rest, not so much.
Clean the study [may not get anything else done if I start this …] ~ can we talk about something else … [that would be a no, didn't even manage to clear my desk]
Relax, read, rest ~ tick, tick, tick. I did, this, probably a little too well!
Find my pen [lost my favorite pen – it has to be around here somewhere!] ~ no luck on the pen front unfortunately.
Get better at regular baking ~ I did do a good cook-up on Sunday afternoon with muffins, nut and seed bread and a soup that will see use through the first few days. 
Drop off dry cleaning [this is what we call a doable task] ~ have yet to pick up dry cleaning *face palm*
Go to optometrist [appointment tomorrow] ~ did, done and got new glasses.
So all in all, I give myself a pass. I think if in the holiday wash-up I clear my desk a bit and finish off those taxes I might feel a little better and raise it to a credit.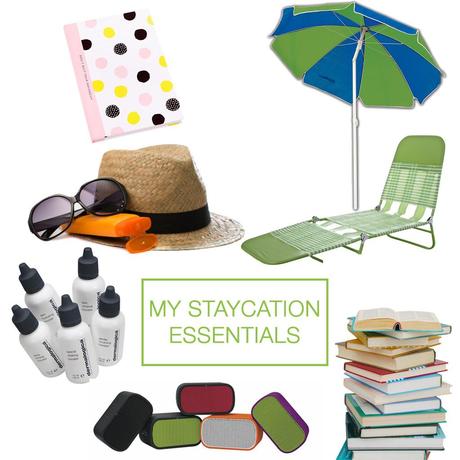 But it wasn't all a bust so I've put together a short, simple list of a few things you need to get that holiday feeling, anywhere, anytime.
A plan ~ so a lovely fresh notebook [like this one from kikki k ~ appropriately from the why not? range] to write all  those lists and ideas in.
Banana lounge and umbrella from Bunnings. [Bonus, it can be used at anytime.]
Sunscreen and a hat if you're relaxing in the rays.
A pile of reading pleasure ~ perhaps fill your trolley at Bookworld.
Time for a little pamper ~ head to your local salon for some me time. Me, I'm a Dermalogica fan.
Portable speaker so you can have your favorite tunes everywhere you go.