Hello dear,
I just
came back
from the
vintage market
at K-nal in
Brussels
. I bought a
leather skirt
& a
tea cup
and dito plate from the
sixties
(for only 3 euros!). I will
show you
guys soon. There were
lots of people
, and i wasn't really planning on going, but glad i did. Today my
boyfriend
found the time to take
some pictures.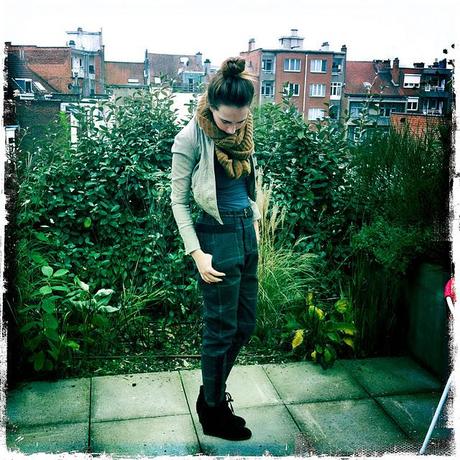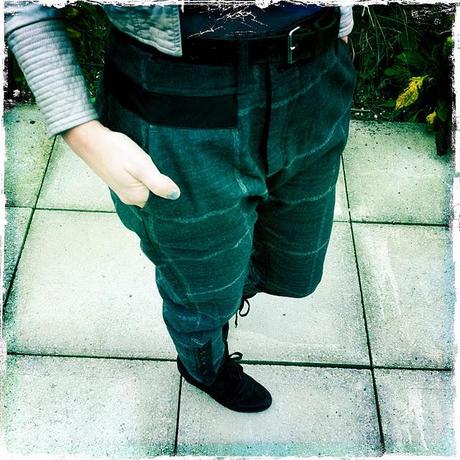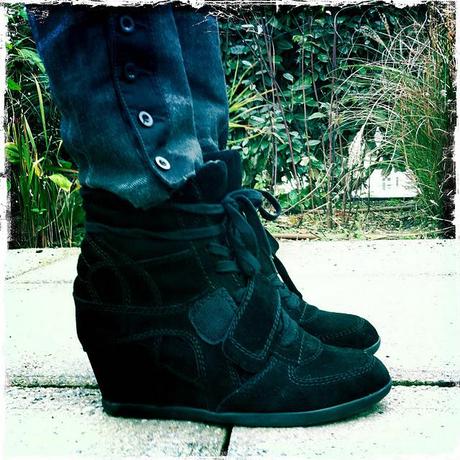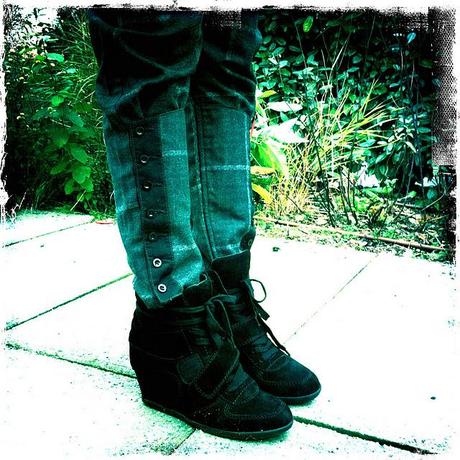 I am wearing my mum's Isabel Marant lookalike sneakers. I am so in love with the orignal ones, but they are sold out unfortunalely. On my trip to Paris i asked if and when they are coming back in stock. They told me that the new ones are for the Spring collection. They will be more expensive (read: 440 €, what up!) and in other colours (read: pastels).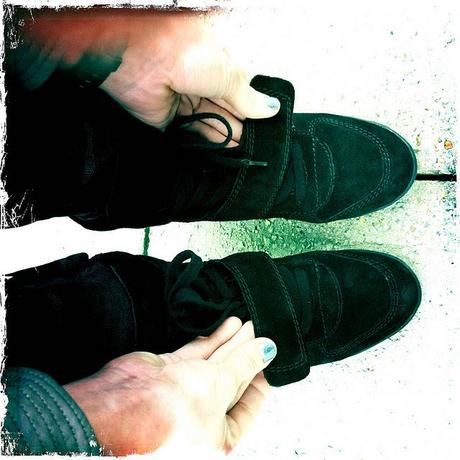 Aaah the velcro's, i like. Makes me feel like a little kid again.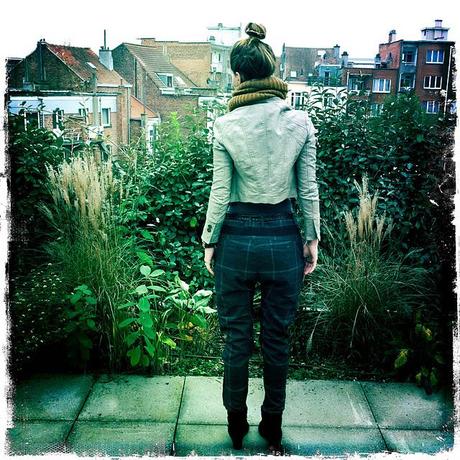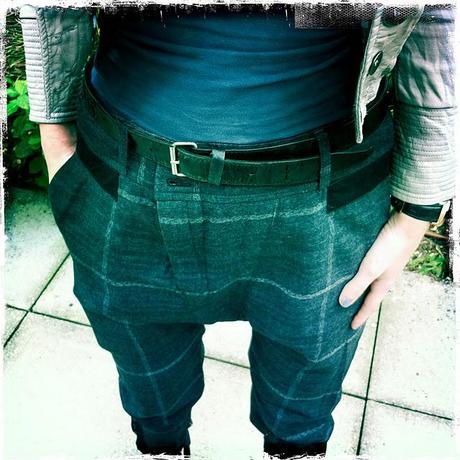 My mum's friend (and our neighbour) brought this pants today. She works for Bestseller (the Danish company who owns vero moda, object, only, very,..), so she can get clothes at a very cheap price. I liked this pants, altough it's a little too big. It made me think of Misses Gwen Stefani.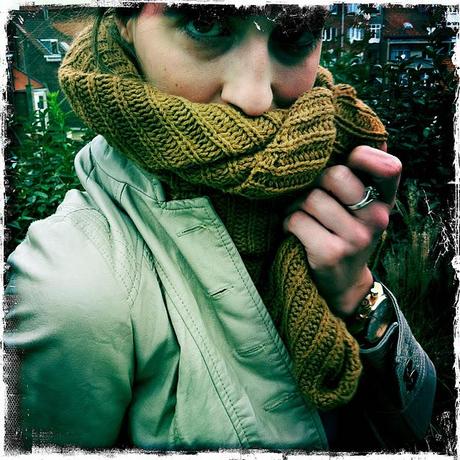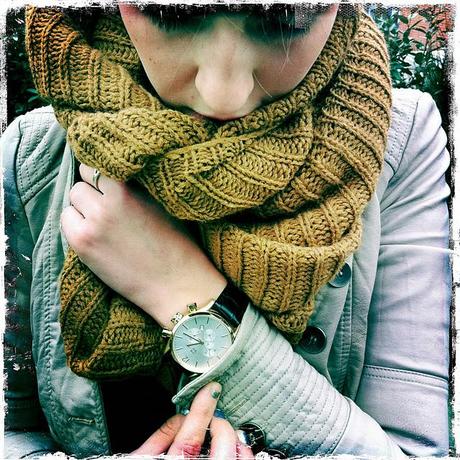 I never wear this leather vest since it is a little too small.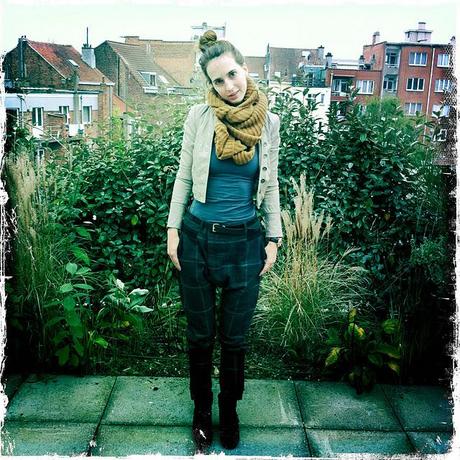 only pants, ash sneakers, american apparel dress worn as top, zara leather vest, pieces snood.