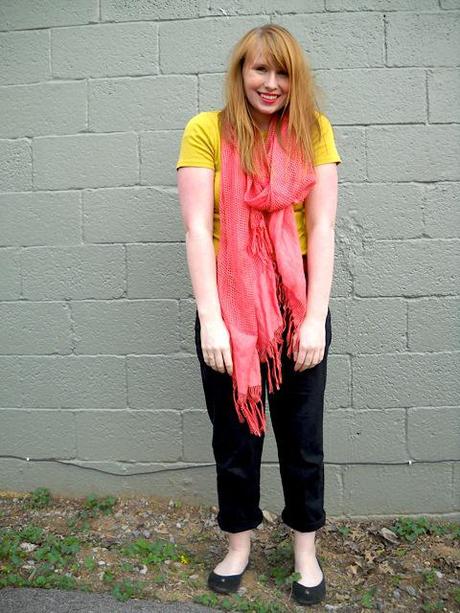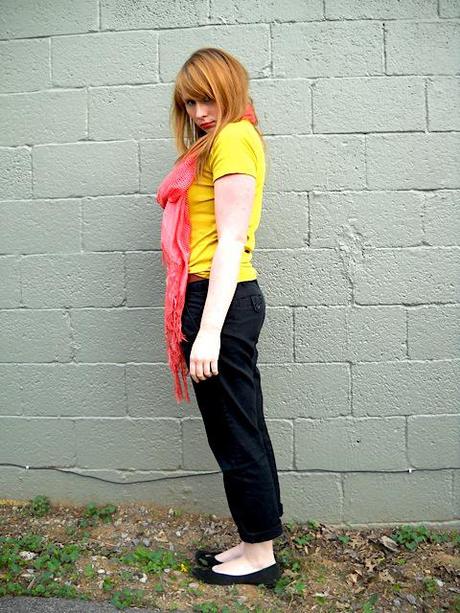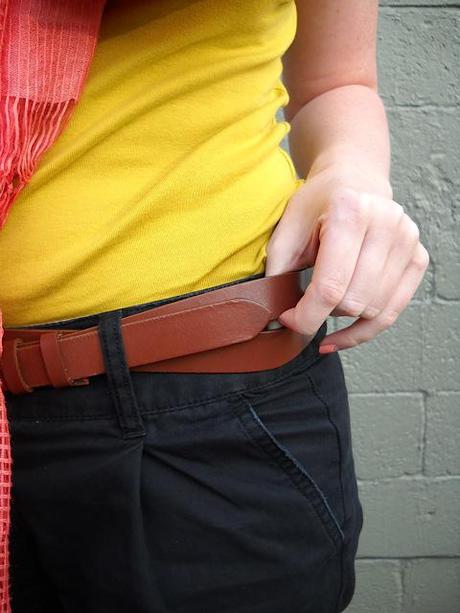 This post has got to be quick.  Looking at pictures of my outfit from Friday really makes me want a grapefruit...  How was everyone's Monday?
top: Target
Scarf: Deena and Ozzy, Urban Outfitters
Pants: Lands' End Canvas (my favorite pants right now)
Belt: oh gosh... embarrassed to say this but Abercrombie and Fitch... I know... what the heck?  I bought it like 6 years ago or something... and it doubles on itself.  It was $0.99.
Shoes: Old Navy
And I'm off to enjoy my super duper rainy evening!