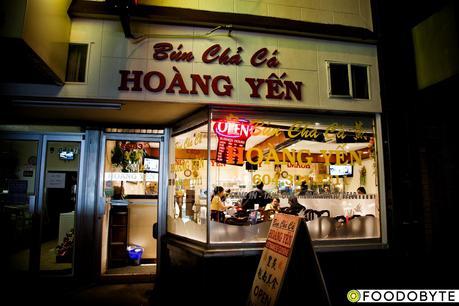 Admittedly, my knowledge of Vietnamese cuisine is quite limited. Beef Pho. Lemongrass chicken/pork. Iced Coffee w/ Condensed Milk… even Banh Mi is a relatively recent addition to my brain bank. Thanks to Grape, I can make another deposit: Bun Cha Ca, also known as Fish Cake Noodle, which I believe is a speciality from the Ha Noi capital (thanks, Wikipedia). After a very chilly jog, we decided to visit Hoang Yen for a steaming bowl of Bun Cha Ca, as recommended by my brother from another mother, DeLunn.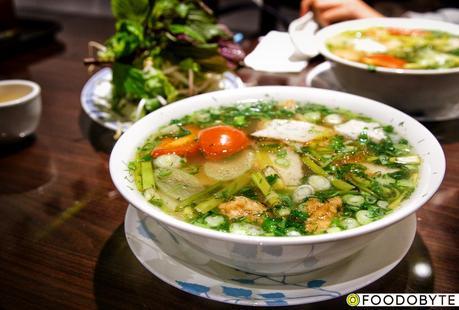 B-B-BOOM! The Bun Cha Ca Dac Biet (#24 for short) has got to be one of the greenest bowls of noodles I've ever eaten. It was like a mini pond of dill, green onion and celery root. As a result, the broth was incredibly aromatic and herbaceous. Without doubt, the dill was at the forefront of it all. I took a couple sips of the broth, and was absolutely amazed by how clean and flavourful it tasted. Plus, it wasn't MSG-saturated. Eating each swirl of noodle with a spoonful of broth is a must.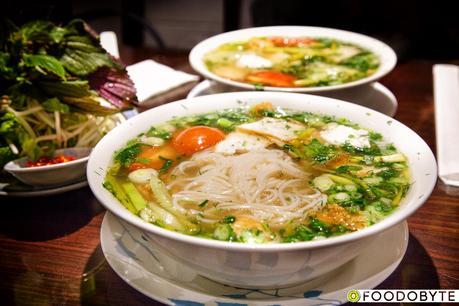 Speaking of noodles, they were much thicker than the ones in beef pho. Even though they're called vermicelli on the menu, I know them as Lai Fun in Chinese dishes. And of course, there were the slices of Special Fish Cake that were b-b-bouncy and soaked up the delicious broth like a sponge.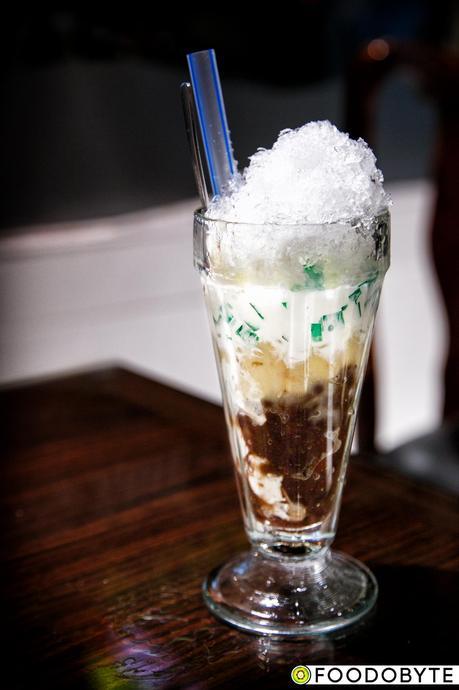 Grape also had the Che Dau Do, a tall glass of red bean, coconut milk, green jelly and ice. I, on the other hand, stuck to my hot tea because that what normal people when it's the middle of November.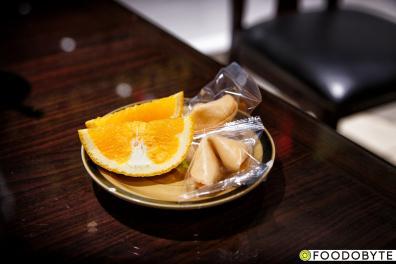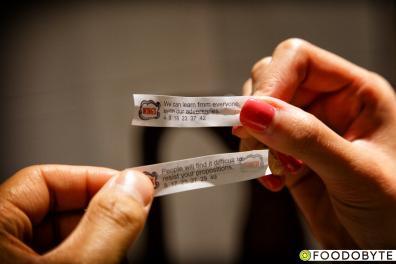 FORTUNE COOKIES! I love these :)
Final Bytes
Service is quite slow
Hole in the wall, and it definitely looks the part
Perfect hot broth on a chilly winter's day
Foodobyte's Rating


to eat / to write / to recommend
---