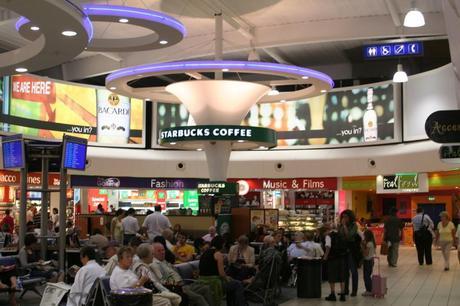 At nearly 14 percent, food waste in the U.S. now represents the single largest component in the municipal solid waste stream. In 2010, this amounted to 34 million tons of food, less than 3 percent of which was recovered or recycled. This staggering amount of food waste is driven not only by individual households, but also restaurants, including those which cater to travelers.
Over the past two years, HMSHost, a subsidiary of Autogrill, has been working with its vendors at Tampa International Airport to reduce the amount of food they discard. Over the past two years, more than 64 tons of day-old prepackaged food—including sandwiches, salads, fruits, cheeses and yogurt—have been donated instead of being thrown away. Feeding America picks up the food on weekdays and delivers it to after-school programs at the YMCA and local Boys and Girls Clubs. On weekends, Pinellas Hope serves the food to the homeless. In a January press release, HMSHost estimated the value of the unsold food to be roughly $12,000 per month.
More than just a great example of humanity and corporate citizenship, donating food, rather than throwing it away, is much better for the environment. The Environmental Protection Agency (EPA) says that when food is disposed of in a landfill, it quickly decomposes and becomes a significant source of methane, a potent greenhouse gas. Furthermore, its isolation from natural land deprives it from feeding the soil. Donation also ranks well on the EPA's Food Waste Recovery Hierarchy (think of it as the six "R's" for food), coming in second place after source reduction. Though ideal, source reduction above a certain threshold is not always feasible for restaurants due to demand fluctuations.
Since being implemented in Tampa two years ago, 13 other airports have adopted similar programs. According to Perry Kranias, director of food and beverage operations for HMSHost in Tampa, collecting the unsold food "required retraining staff, but not a lot of extra work."
[Image by HolidayextrasHMSHost Diverts Food Waste at Tampa International Airport]