Evening one and all,
I have been inactive here for the last few weeks because of a lack of time to put up posts, and I also wanted to give the market some time before I aired my opinions yet again. Since the start of the year, I have been singing the bearish tune for the local bourse. For a while, I was right and satisfied; then, the reversal came. Property stocks swung upwards quickly, the "Jardines" flew – helmed by Jardine C&C, and even the "Agris" rallied. In turn, the Straits Times Index rallied from the year's low at the end of January – 2960s – to where it is now in the 3200s. In the chart below, I draw 3 brown boxes representing a classic 3-point inverted head and shoulders pattern – this should have been easy to spot.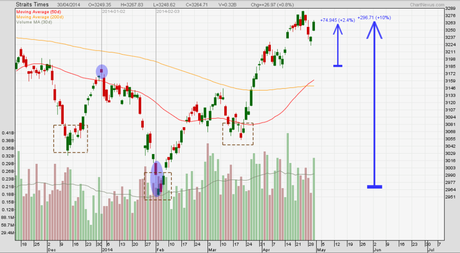 What this all means is that the local equity market has been surprising me. Making up for not keeping up with global indices? Whatever it may be, I am still not convinced with the rally. But that is for another day; when more candles fill up the chart, and with hindsight the picture gains much more clarity.
Hits and misses. In the charts below, I show you some counters that I have been proven wrong so far. I did not trade most of them – in case you wonder.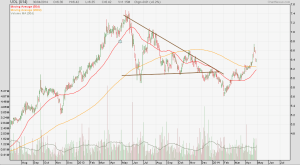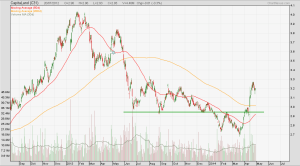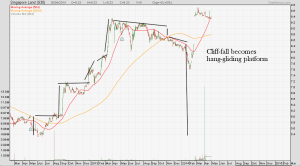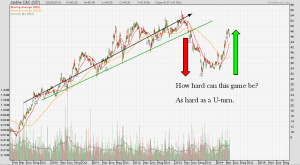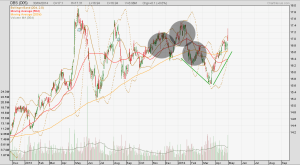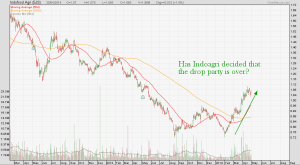 Rally after rally. Olam and Tamasek. Singland and UIC. For  a bear like me, I am starting to feel the heat. Nonetheless, I am still comfortable with what I see on the chart – and that is the most important thing. Now, for some charts to remind me why trend-following is the way.
Remember Osim?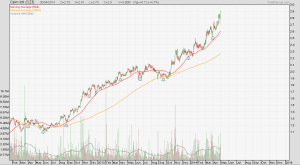 Two stocks that have been on my radar for a long while now: Old Chang Kee and Eu Yan Sang.
Osim, Old Chang Kee, and Eu Yan Sang. Once small companies that are proving to be growing fast and strong – at least, stock chart-wise.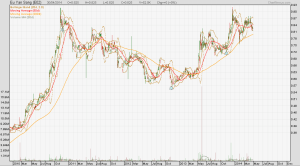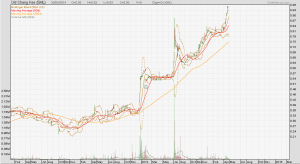 All analyses, recommendations, discussions and other information herein are published for general information. Readers should not rely solely on the information published on this blog and should seek independent financial advice prior to making any investment decision. The publisher accepts no liability for any loss whatsoever arising from any use of the information published herein.