You wouldn't think by looking at Dr. Buzz Nabers' beautifully modern, new dental studio that there were any challenges converting this historic building to a high-tech, efficient dental office – but there were.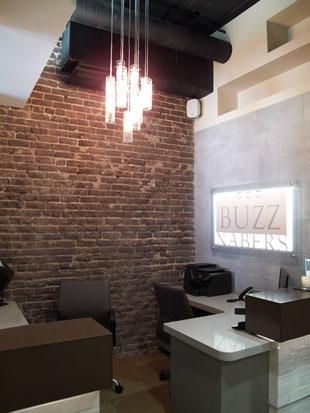 Henry Schein's National Design Group had the challenging task of turning the narrow and modest 1,370 square-foot commercial space into a workable office with five operatories, an efficient sterilization area, and modern technology, all the while mainting the historic elements of the building.
The end-result is a spa-like dental visit for Dr. Buzz Nabers' patients – complete with paraffin wax hand dips, scented and heated neck pillows, and ultraleather massaging Pelton & Crane operatory chairs!!
The full article,
Buzz Nabers Dental Studio 304 Knoxville, Tennessee
describes the transformation with amazing pictures and includes what new dental technology equipment was added to the practice. For more pictures, check out the 360 degree virtual tour of the new dental office.