If you have a need for contractor services, one of the first places you're probably going to begin your search is an online free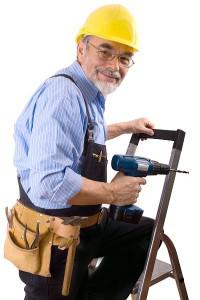 contractor listing. Whether you're looking for an architect, general contractor or other specialty, these free directories list licensed and bonded contractors from across the country.
While these free listings are a great place to start, don't pick the first contractor you come to. You'll want to gather a list of bids from licensed contractors for every phase of your construction project. And don't just take their word for it that they'll do a great job. Check them out. Not just their listing on the free site, but also their website and their reputation.
Reviews And Testimonials
Do they have reviews and testimonials? If they aren't on the website, ask for them. And don't be afraid to ask for pictures of their work. After all, you're spending your hard-earned money to hire them to do your project; you have the right to know if they can handle it.
How To Collect Bids
When you're collecting bids have a firm idea of exactly what you want written down on paper. Give the same paper to each contractor so that they are all creating a price for you using the same information.
Any questions that a contractor asks you should be answered and the information sent to any other contractors bidding your project. It's likely that the other contractors have the same questions. You don't want them making assumptions about what you want. First, it might not be what you want but equally as important, these differences will affect the price that they give you. You can't compare prices if the contractors are making assumptions about your job.
Where To Find A Contractor
The best way to find a contractor to work on your home is by getting referrals from your friends. If you don't get enough names that way, you can turn to the internet. Two of the best free resources are renovationexperts.com and servicemagic.com.
Angieslist.com is also an excellent resource but it's a paid subscription. It's the best contractor finding service that I have found but I know that most people are adverse to paying for what they can find for free. I promise you however; that if you do use Angie's List you'll have a better experience than with the free options.
If you choose someone from a free contractor listing, be sure to do your part and leave a review for those who will use the listing after you. Good or bad, a review of the contractor you used will help other consumers make an educated decision before they choose theirs.
For more home improvement ideas you can visit the authors website. His coffee addiction keeps him up at night creatng content for his blog such as this one about top rated dishwashers and this one that shows you 4 websites with free contractor listings.