Whether you are going to a big music event, a costume party or you simply want to change up your a little bit, the hippie look is one that has kept coming back since the 1960s. Both natural and casual at the same time, there are a few key features of this particular style that you should think about before you create this look for yourself. So, here are a few top tips for how you can emulate this style.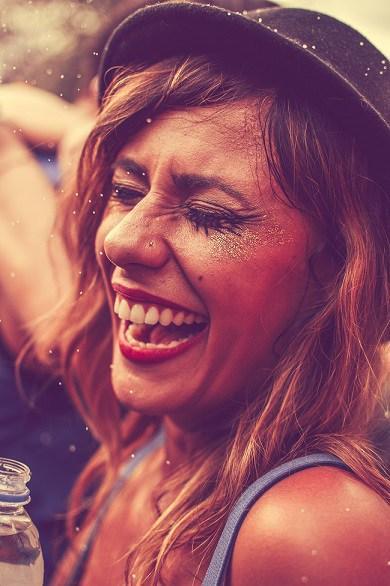 Loose and Comfortable Clothing
The whole point of the hippie look is that you don't want to seem as if you have tried too hard, which is why loose and comfortable clothing is your best option. A simple t-shirt is a perfectly good option on top, and you have the option of trying out a wide range of different colours and even if you are feeling adventurous. You could also try out a vest as well, and maybe a vintage denim jacket. There's nothing wrong with your clothes looking a little tatty and run-down - this simply adds to the overall effect.
Lower Half Options
You have a number of different options for your lower half depending on your preferences and the weather conditions. First of all, jeans are the obvious choice, and particularly bell bottoms which are a staple of hippie culture. Alternatively, you could go for some denim shorts, and it tends to look even better if they are frayed or ripped. And then there are also plenty of loose, flowy skirts that would look ideal with the look you are trying to create.
Free-Spirit Footwear
Your footwear will be directed by what the rest of your outfit looks like, but a nice option when the weather allows it is sandals or flip-flops. Birkenstocks are the most commonly associated ones with hippie culture. In colder weather, you could go for some boots, maybe in suede or leather. Otherwise, for a more comfortable option, choose some nice moccasins.
Accessorizing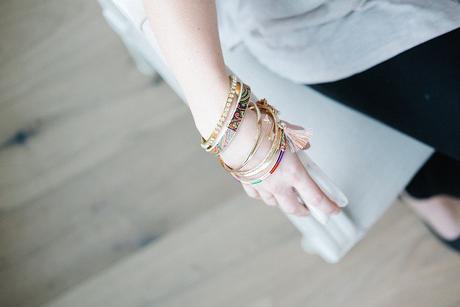 One of the most fun parts of the hippie look is that it can be easily accessorized with a whole host of jewellery and other items. Just take a look at Indie and Harper bohemian bracelets for some nice options. Some classic jewellery that fits in with the style includes natural shells, peace charms and seashells. A big, chunky belt can finish off a look nicely, and if you have some clothes that you don't mind altering, you could easily add some fringes. And when the sun starts shining, you can't get more hippie than with some tinted John Lennon-style glasses.
Minimal Makeup
Makeup tended to be very minimal in this era, so don't go too far beyond darkening your eyes a little. Also, you can leave your hair looking fairly wild and unkempt which thankfully means little effort as well!
These are the basics of creating a hippie-inspired look for your next event, so enjoy experimenting and peace out!