One of the most common problems we face in our skin is that of blackheads, specially if you have oily skin. Exfoliating is a good way of keeping the pores unclogged and blackheads at bay. But frankly who has the time to exfoliate on a regular basis? Blackhead removing strips are a very popular alternative, used extensively throughout the world. Today I will be talking about Hiphop Skin Care Deep Cleansing Nose Pack-a blackhead removing strip.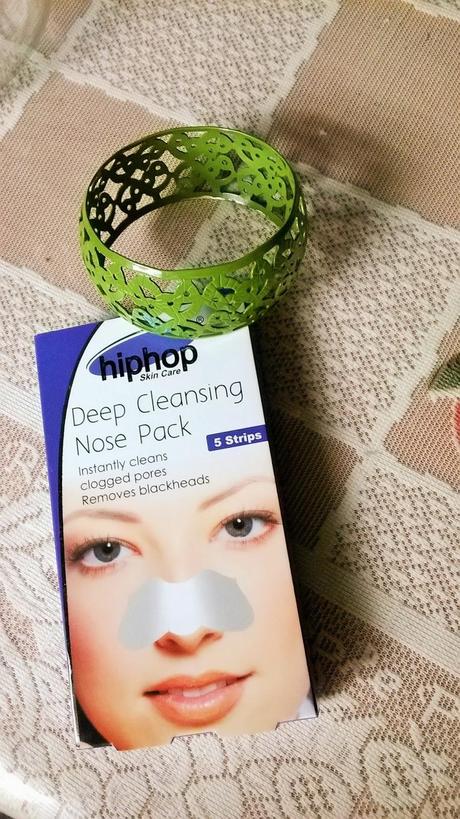 About Hiphop Skin Care Deep Cleansing Nose Pack:
•Hiphop's Deep Cleansing Nose Strips are designed to remove dirt, blackheads, oil and unclog pores from the nose area.

•The strip adheres to the dirt and oil in your pores and then they are lifted away as you remove the strip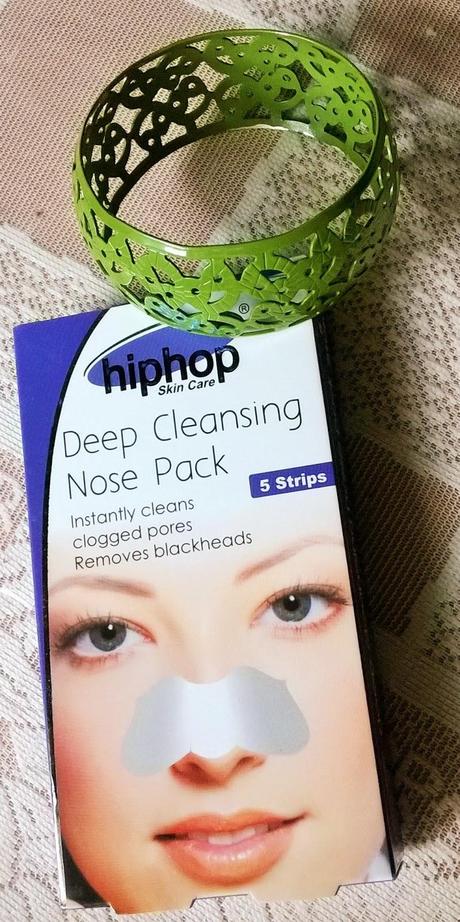 Price:

 Rs.95 for 5 strips. Would be available on Amazon soon You can get at any Chemist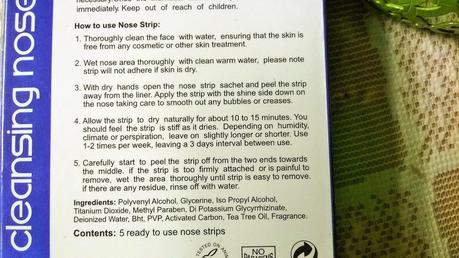 Packaging

: Hiphop Skin Care Deep Cleansing Nose Pack comes in a cardboard packaging which has 5 white sachets, each containing 1 strip.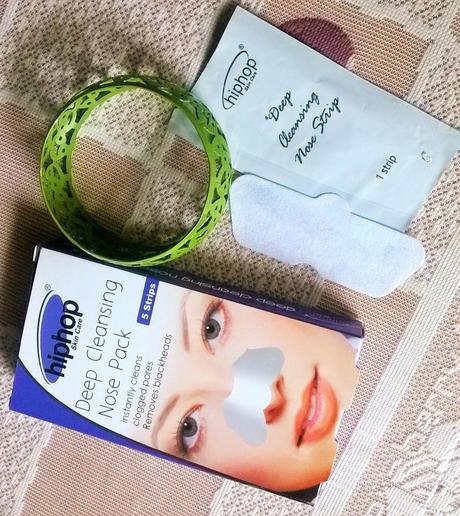 Product:

 The product is white curvy shaped tissue like strip, the sticky side of which is protected against a very thin plastic film.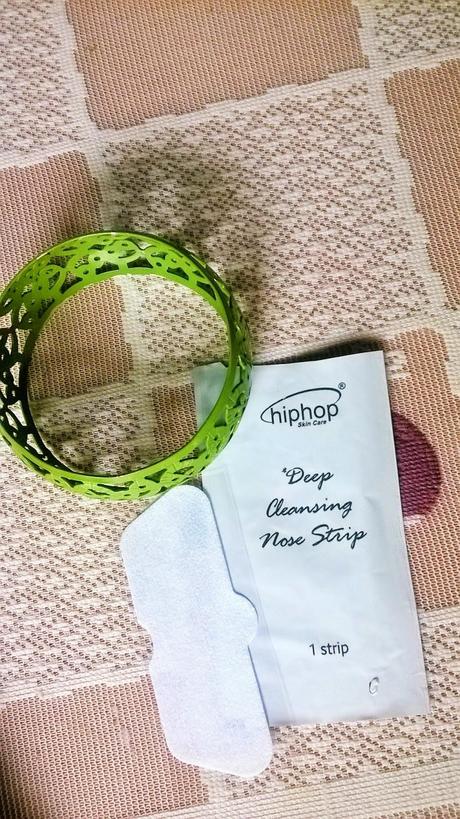 My Experience: 

First of all I am really excited to see that an Indian company has come up with these user friendly Essential products. Blackheads are a regular trouble in my life.So I was very excited to try out the Hiphop Skin Care Deep Cleansing Nose Pack. I was happy to observe a very mild fragrance which is generally absent in these kind of nose strips. The instructions are given clearly on the package and it is very easy to follow.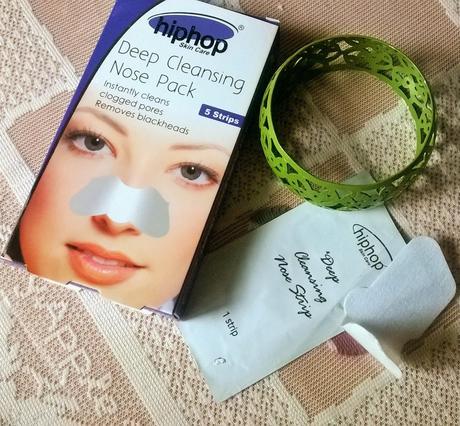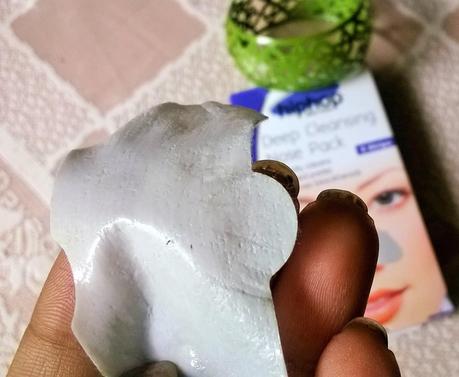 I followed all the instruction carefully and kept the strip on my nose for about 15 minutes. After when i pulled the strip out, I could see the ugly black heads stuck to the strip. I checked the mirror and saw that my nose was considerably in a better state. I would not say it had totally got rid of the blackheads. There were still some left, specially on the lower tip, where I felt the product could not reach. But the result was satisfactory.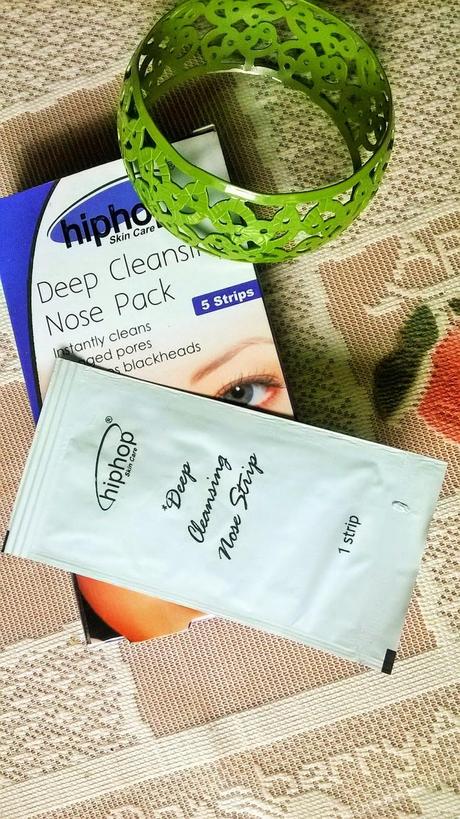 Pros:

1.Mild fragrance2.Easy to follow instruction3.Can be carried easily4.Satisfactory results5.Cruelty-free6.Contains tea-tree oil7.Unclogs pores8.Satisfactory results in removing blackheads


Cons:

1.Contains Alcohol2.Cannot give 100% result


Rating:

 4.3/5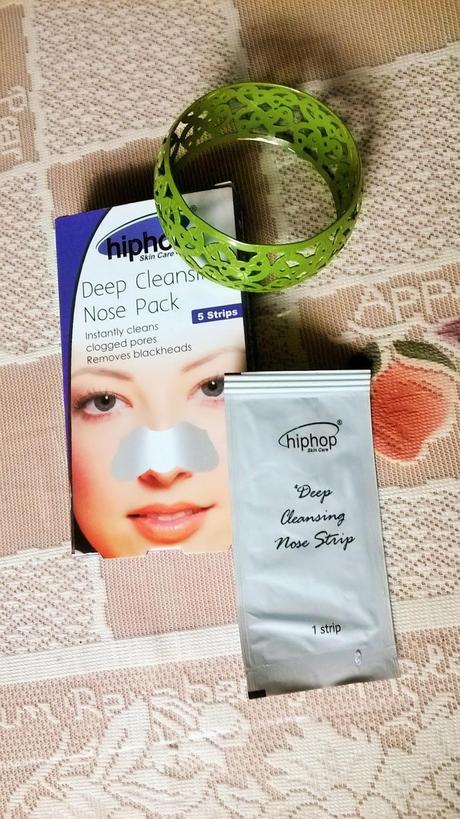 Hiphop Skin Care Deep Cleansing Nose Pack is a decent black-head removing strip that can give satisfactory results. If you have severe blackheads do not expect a miraculous clean effect with the strip. However, for cleaning follow ups it is a great option. 


*PR Sample