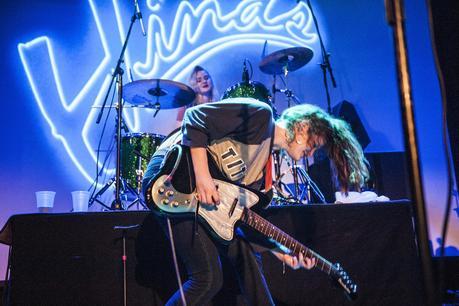 Photos by Makena Cummings
The Spanish band that's taking the world by storm, Hinds, played a sold out Bowery Ballroom show last week. The performance was preceded by Brooklyn-based The Britanys and Goodbye Honolulu from Toronto. The Britanys kicked off the night with a great show packed with killer guitar licks and percussion. Goodbye Honolulu then brought the energy up, the whole crowd dancing to their heavier rock sound.
Hinds then took the stage, charming the crowd and playing songs from their widely successful debut album Leave Me Alone. This band puts on a show like no other. After seeing them for the third time in 4 months, I've come to appreciate them in a special way. The band works incredibly well together, and it's easy to see they're performing out of true passion, working hard to get where they are now. This is not a performance to miss.
Hinds















Goodbye Honolulu















The Britanys