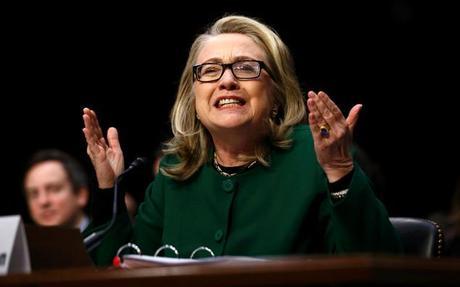 PALM BEACH, Florida – Does Hillary Clinton have brain damage?
Republican strategist Karl Rove has reportedly made the suggestion, and now radio giant Rush Limbaugh is chiming in.
"My reaction is this," Limbaugh said on his national broadcast Tuesday.
"If Hillary has brain damage, what difference does it make now? What possible difference does it make now? How it happened or even if she has brain damage."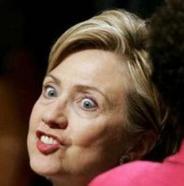 Limbaugh's quip echoed remarks by Mrs. Clinton when President Obama's former secretary of state was grilled about the fatal onslaught at the U.S. mission in Benghazi, Libya, on Sept. 11, 2012.
During her testimony in January 2013, Clinton said, "With all due respect, the fact is we had four dead Americans. Was it because of a protest or was it because of guys out for a walk one night who decided that they'd they go kill some Americans? What difference at this point does it make?"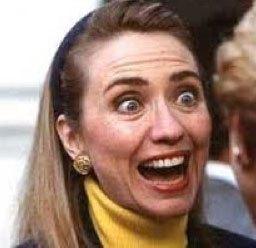 Noting reports Mrs. Clinton had suffered a blood clot after a fall in December 2012, the New York Post reported Rove said, "Thirty days in the hospital? And when she reappears, she's wearing glasses that are only for people who have traumatic brain injury? We need to know what's up with that."
The Post's Page Six headline read: "Karl Rove: Hillary may have brain damage."
Rove is now distancing himself from the remark, telling the Washington Post on Tuesday, "Of course she doesn't have brain damage."
But Rove told the Washington Post it's apparent Clinton suffered "a serious health episode," adding if she jumps in the 2016 presidential race, "she is going to have to be forthcoming" on details of where, how and when it happened.
"She didn't feign illness," Rove said of Clinton's failure to appear at an early round of congressional hearings on Benghazi, an absence referred to by some as "Benghazi flu."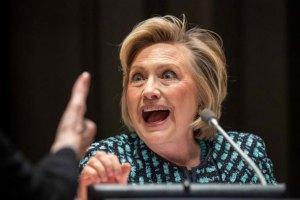 Limbaugh noted, "The left is fit to be tied over what Rove said about Mrs. Clinton."
The broadcaster suggested, "If you're gonna start going down this road with Mrs. Clinton, you gotta go back a lot farther than December of 2012. I mean, you remember how Hillary couldn't remember where she put the Rose Law Firm billing records. She couldn't remember how she got a hold of those 900 FBI files that she and Bill had somewhere."

Read more at http://www.wnd.com/2014/05/hillarys-brain-damage-what-difference-does-it-make/#uGL28LtugDqQjGH8.99