Is Hillary DEAD or ALIVE?
Given the Shadow Government's penchant for predicting their own crimes and atrocities in ways that are easily dismissible until they have struck, I can't totally write off the foolish sounding headlines today, announcing Hillary Clinton's death. 
Also, please note the growing inconsistencies surrounding Hillary's health, as reported by Dr. Eowyn:  https://fellowshipoftheminds.com/2016/09/12/mystery-hillary-handcuffed-at-911-memorial-ceremony/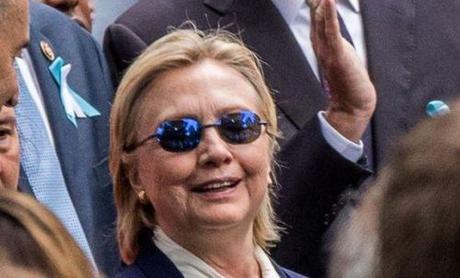 WABC-TV Ch. 7 in NYC Reports "Hillary Clinton's DEATH"
Post by Newsroom
A video clip of WABC-TV Channel 7 "Eyewitness News" in New York City opened last night with Anchorman Joe Torre saying "more on Hillary Clinton's Death."   The opening line, however, seems edited-OUT of the video archive!
Read more at https://www.superstation95.com/index.php/world/1996
---

Did wannabe US president Hillary Clinton 'die under hospital …
Daily Star
–
5 hours ago
HILLARY Clinton died "under hospital treatment" after collapsing from … irregularities suggest Hillary had a brain seizure, is dying or is dead, …
---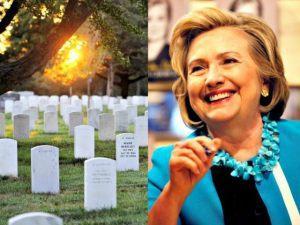 RIP Hillary
SEPTEMBER 12, 2016
HILLARY CLINTON BODY DOUBLE: EVIDENCE BEGINS TO MOUNT AS FAMOUS CLINTON BODY DOUBLE TWEETS SHE MIGHT HAVE BEEN IN NEW YORK YESTERDAY
LOUIS BABCOCK
Hillary Clinton had some type of medical episode yesterday during a 9/11 event in New York City. A video showing Clinton being dragged into her van surfaced, which added more fuel to the fire for the conspiracy theories claiming she has a major illness.
It was not until a few hours later that a new Hillary Clinton conspiracy theory was born. Clinton emerged from her daughter's apartment looking healthier than she has recently. It was at this time that conspiracy theorists on the internet began to question if this person was Clinton at all or if she was a Hillary Clinton body double. Inquisitr first reported the Hillary Clinton body double conspiracy theory yesterday. Now, evidence has been presented to prove their case…
Read more at http://www.inquisitr.com/3503451/hillary-clinton-body-double-evidence-clinton-body-double-teresa-barnwell-seizure-pneumonia/#lPUijxGYfoGco7Qy.99
---
InfoWars weighs in:
---
Do I think she is dead?
I'm not sure she was ever alive.
Goulishly yours,
♞