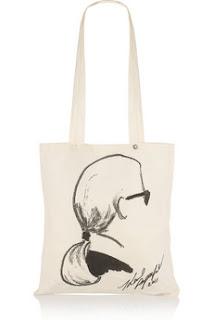 If you're anything like me you've probably perused Karl Lagerfeld's contemporary line for Net-A-Porter and been annoyed by certain items already being sold out. It has only been released for two days! Is it really so much to ask for companies to make enough product to last at least longer than two hours?
Luckily for Net-a-Porter they released this hilarious video of Karl interviewing... himself! 
So I guess I can't be too mad about not getting that over priced canvas tote.
Don't forget to enter my give-a-way with VienneMilano!