They will be referred to as Hijras in both English and Bangla
The word hijra a Hindustani word, was derived from the Arabic root hjr in its sense of "leaving one's tribe, and has been borrowed into Hindi. The Indian usage has traditionally been translated into English as "eunuch" or "hermaphrodite," where "the irregularity of the male genitalia is central to the definition." However, in general hijras are born with typically male physiology, only a few having been born with male intersex variations. Some Hijras undergo an initiation rite into the hijra community called nirwaan, which refers to the removal of penis, testicles and scrotum.

Since the late 20th century, some hijra activists and Western non-government organizations (NGOs) have been lobbying for official recognition of the hijra as a kind of "third sex" or "third gender," as neither man nor woman. Hijras have successfully gained this recognition in Bangladesh.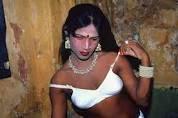 Hijrasa a third gender community, who are neither male nor female from now on will be considered as a separate gender in Bangladesh and will get priority for education and other rights.
There are currently 10,000 Hijras living in the country referring to a survey conducted by the Ministry of Social Welfare.in Bangladesh , which led the government to consider them as a separate gender alongside the existing male and female sexes.A historic decision made by the cabinet meeting chaired by Prime Minister Sheikh Hasina 11.11.2013. The move came as the current government's term draws to a close
Hijras are already enlisted as voters in Bangladesh. " Spelt with a j they will be referred as Hijras in both English and Bangla language. Any other translations in English is misleading," was mentioned by the cabinet secretary said.
Irrespective of any difference if every life form is looked as equal all these differences will just be washed out of the society has been conditioned. No doubt it takes time for conditioning of the minds but society is nothing but us.When we start to think in broader way without commenting about anything automatically , things change from the way tthey are being looked at .To conclude Bangldesh has done it India needs to do it too  
"
photo credits google image search result
,