When we think of Delhi, then the images which shoot across our mind are those of the striking Qutub Minar, the imposing Red Fort and the beautiful India Gate. But there are many tourist places in Delhi which are not much explored and thus are deprived of their share of limelight. In case, you are planning a long stay in the capital or if you are revisiting (and have already seen those above-mentioned attractions before), then it would be just to give their well-deserved respect to these lesser known destinations.
Here are some of them. They may lack popularity but won't disappoint you at any cost:
Purana Qila: Purana Qila has, over the years, seen a huge decline in its popularity. One of the reasons for its waning footfalls is that this region is not centrally located and there is a dearth of good restaurants and other complementary attractions. However, if you shed the prej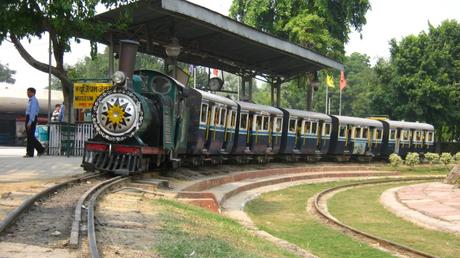 udice which is often meted out to this place, then you can really spend a great day here. It also has a lake in the vicinity where tourists enjoy boating. And the fort itself is one excellent specimen of Indian history.
National Rail Museum: Many visitors don't even hear of this museum, but if you are interested in railways or in history, then this museum should be included in your program. It has a fascinating collection of coaches which were operated during the early 20th It has got a vintage feel to it. Plus, there is the added attraction of a toy train ride which is always a hit with the children.
National Gallery of Modern Art: For artists and art lovers, this gallery would be one of the highly recommended tourist places in Delhi. The old paintings and an eclectic variety of art objects would keep your eyeballs mesmerized.