Facebook, Twitter, YouTube and other social networks have emerged over the last fifteen years to have become some of the biggest forums for internet based crime. On a daily basis I read more new stories about people, including children, becoming victims of crime, being intimidated and victimised by online bullies or, most worryingly of all using these sites to publish their very own explicit creations.
The latest example of this was reported in the National Press today after a 14 year-old boy from Cheltenham received a final warning for making and distributing an indecent video of himself and a 14 year-old girl engaging in a 'consensual' sexual act via the Facebook website. Although the video was quickly removed from the site following the involvement of Police it is thought to have been watched or downloaded by thousands of others – many of them potentially being friends of the 14 year-old couple.
I have dealt with many cases involving social networking sites and they keep coming at an ever-increasing rate. At one point last month my crime account contained 40% computer-based crime and 60% real-world crime. With advances in modern technology increasing at an exponential rate the job of detecting these crimes and securing the evidence is becoming harder and harder every month.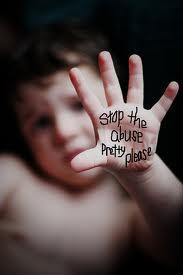 It used to be that, in what I call the good old days, if online crime of this type was reported officers could walk into an address and look for the big computer tower or a few conspicuous 3.5″ hard drives stashed in a drawer. Crimes were fewer back then and were easier to detect by our tech crime experts. The biggest challenge was getting the officers on the ground to seize the evidence correctly so that the case would stand up in court.
In recent times, almost every home has at least three or more portals to the internet. Ways of storing and distributing media are more diverse than ever. Mobile phones, games consoles and even the latest generation of televisions can connect wirelessly to the internet and be used to access the online world.
With the multitude of gateways and the ability to store many thousands of images or hundreds of videos on the most modest mobile device or memory stick, evidence of offending is now more difficult to track down than ever before. Our teams of technological experts are smaller than ever before and have an unassailable task ahead of them.
The first effect of these issues is that more and more reported crime is falling outside the realms of realistic investigation by nature of their complex nature and the time and knowledge required to secure and then analyze the evidence. I know of fairly straightforward investigations that have stalled as not justified or proportionate to the offense because they are not seen as serious enough to warrant adding to the eight to twelve month backlog of submissions and, due to the need for everything we do to be evidentially robust, we cannot just get what we need evidentially by turning on the laptop or plugging the memory stick into an offline system to see what is on it.
The second effect is that officers in my station and yours are already being, and will increasingly be asked to investigate crimes of the such as that involving the two 14 year-old children in Gloucestershire or more tragically, those involving children being exploited without their consent, are doing so without the required expertise to assess the potential sources of evidence and secure them effectively.
These offences are frighteningly common – with NSPCC statistics suggesting that Thames Valley Police, (the highest reporting force area outside of London) received reports of sexual abuse from more than three new child victims every day over the 2010 to 2011 period covered by their statistics.
I worry for these victims and those that will follow them. I worry that they might not all receive the support and the results they deserve. I worry that offenders will remain in the public domain – free to continue with their 'activities'. Not through a lack of desire on behalf of the officers involved to do the right thing, but because of our lack of ability to deal effectively with their complaint at both an individual, departmental and force level.
What can we do to stop this from happening? I really don't know…