Creating a high street style starts with culture. 
A culture that embraces detailing, custom fitting, and maybe a little on the high-end side of the pocket book.
Fashion designer ... Prabal Gurung does exactly this in  "The Printed Tiered Organza Dress" illustrated in the fashion collage. Read more below ...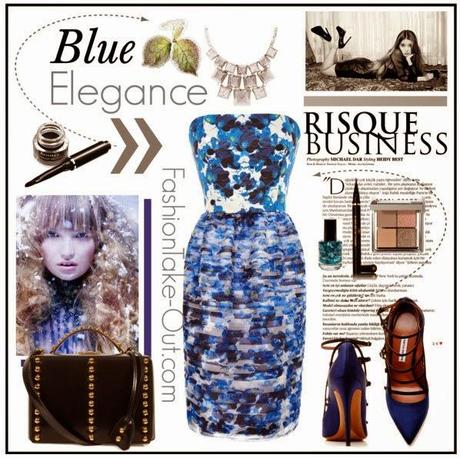 Delicate blue pansies literally blossoming across the textured ruffles of this dress. Prabal wanted to feature a raw-edge print tier effect when it came to sketching this design. It definitely did that ...
The optical aspect. Sheer Blue Elegance.
First Prabal, started with a custom fitted bustier bodice; thus enticing the tiers of the organza ruffles which flatters the frothy skirt in a structural form.
To further accent upon this high street style, I wanted to add a little glimmer in a "Vince Camuto Pyramid Stud Necklace". Silver seems to highlight the blue pansies quite nicely.


A pair of sleek, Navy, satin

"Tabitha Simmons Josephina Strappy Satin Pumps" will continue the high street style look more ...


Now I need to add a accessory ... a

"Mark Cross Grace Studded Leather Box Bag" will add the final touch to this blue elegance high street style. 


Hope you enjoyed my personal styling tips today...I look forward to hearing your comments too...So drop me a line would love to hear from you!




~Linda J. Baldridge~