After yesterdays post, in which I featured a skirt that I haven't worn in years, I found myself surprisingly inspired to go through my wardrobe, to see what other things that I have in there that I can put to good use.
Let me tell you there was loads.....
I'm a complete clothing hoarder.
I only get rid of  things when they are worn out, stained or if my sister pinches something that I'm likely not to see again! Turns out this isn't actually a bad thing because I love finding things I've forgotten about and re-wearing them. And, on the occasions that I have got rid of something purely because I don't think I'll ever wear it again, there always seems to be a point when I want to wear it, and I cant (it's really annoying)!
There are also plenty of items stashed in my wardrobes that still have the labels in, just because I haven't got around to wearing them yet!
The shirt I wore today was a perfect example of this, it's a New Look shirt that I've had for about 5 years. Because when I bought it I didn't wear it immediately, it got stored away and forgotten about and I only found it again last night!  
It can't be just me who does this, surely?!!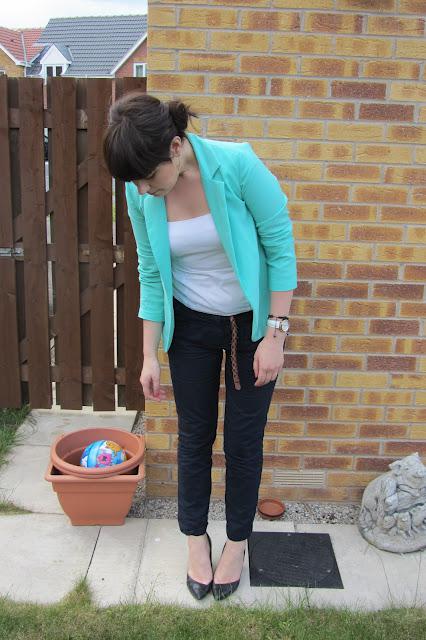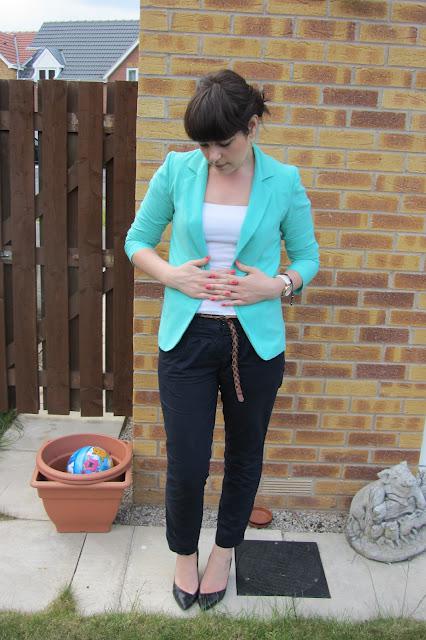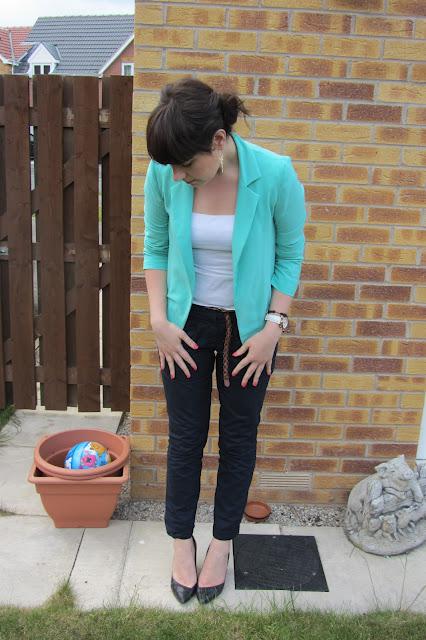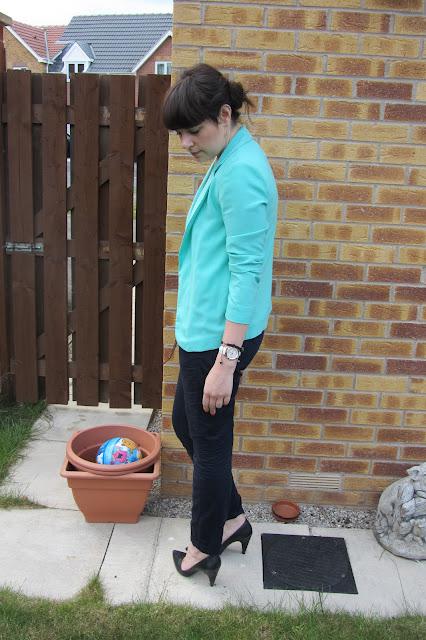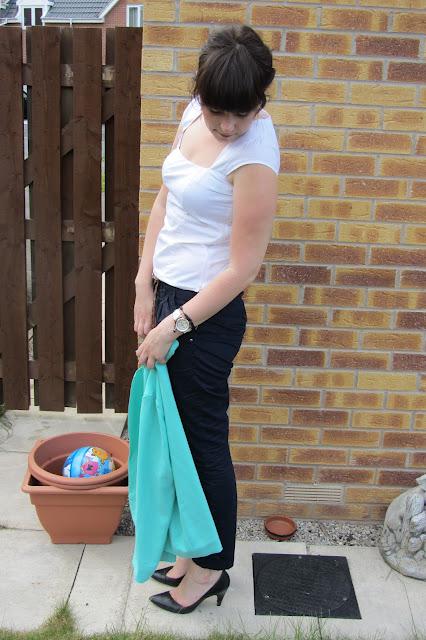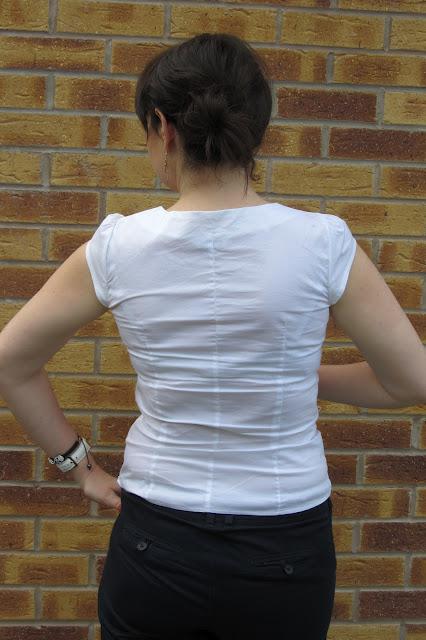 Shirt- New Look Trousers- Dorothy Perkins last seen here! Blazer- Primark last seen here! Shoes- Faith
I'm looking forward to going out for a few drinks tomorrow night and getting dressed up. I wonder what else I'll be able to find re-wear!
K x