Coming August 2014
Suspenseful Steamy Werewolf Romance
This series is intended for a mature adult (over 18 years old) audience.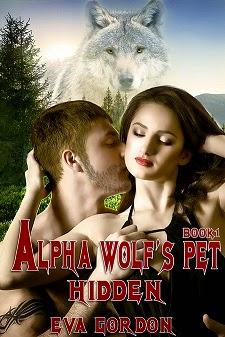 Alpha Wolf's Pet
Hidden, Book 1
By E
va Gordon
CHARACTER INTERVIEW:
Mia Attwood from Alpha Wolf's Pet, Hidden,
by Eva Gordon
Pleasure to met you Mia, please have a seat. I will ask you a few questions to let the readers know a little about your life.
Thank you. I'm happy for the interview.
Where do you dream of traveling to and why?I've been to many places including Europe and England but because I'm in the Witness Protection Program I must be careful where I travel to. I wish I could visit my home in New York, but I can no longer go back.
What was the scariest moment of your life?Testifying against a Russian mobster. Since then, I've gone into hiding.
What songs are most played on your Ipod?I listen to contemporary rock and roll but because I play the cello, I normally listen to:
Yo Yo Ma

http://youtu.be/dZn_VBgkPNY
Adam Hurst

http://youtu.be/7N9nSEXeQ1Y?list=PLBBA2E7A804C883C7

and her favorite piece by Adam Hurst is Gypsy Cello

http://youtu.be/Ko70MrTb238
Since meeting hot alpha werewolf, Dominic I love listening to:
Christina Perri's Human

http://youtu.be/r5yaoMjaAmE
Beyonce' Naughty Girl  

http://youtu.be/pvv6AD8mmPc  and Baby Boy http://youtu.be/ktOeq32cDU4
Justin Timberlake's Sexy Back

http://youtu.be/3gOHvDP_vCs
What group did you hang out with in high school?
The orchestra kids and I was president of the Environmental Green Club.
What are you passionate about these days?
Besides my heroic hot werewolf lover, Dominic? LOL. I'm passionate about my cello playing, and my love for the environment. I'm also passionate about making sure the mobster who murdered my father never gets out of prison.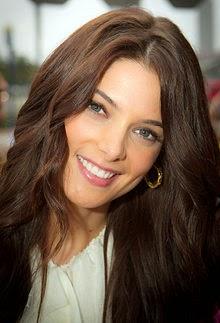 Who should play you in a film?
Ashley Green from Twilight fame.   What makes you happy?


Dominic's confidence. He makes me feel cherished, safe and protected. What would make me very happy is to visit my Grammy who suffers from Alzheimer's disease. When she recognizes me, I feel joyful.

What one word best describes you?

Cautious.

Is there a piece of advice that you have received that has really stuck with you? If so, what was it?

This is the advice from my Witness Protection Program Handler:

Rule #1: Witnesses can't contact former friends or associates. Rule #2: Break Rule #1 and you won't live to break any other rules.

Also, when I was little Grammy told me to be careful when walking alone and to never trust the Big Bad Wolf.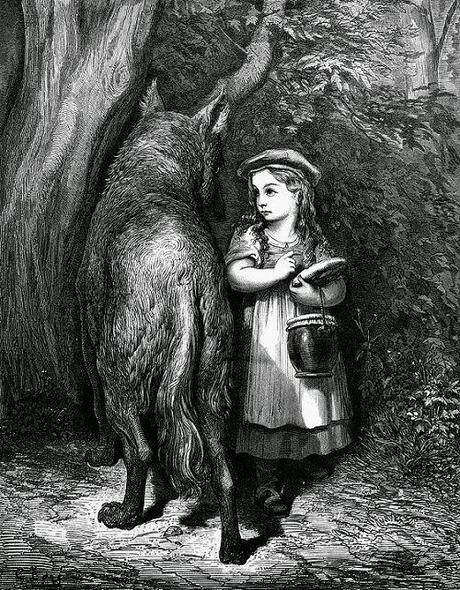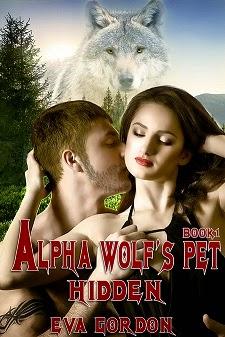 Mia's testimony against Russian mobsters forced her to enter the witness protection program. She is relocated to a quaint cottage in Wolf Woods, near Mt. Rainier, far from everyone and everything she loved and cared for. All is
calm, until she meets Dominic, the gorgeous ruggedly handsome owner of the mysterious Wolfe Estate. He is all alpha male, domineering, and controlling. The last thing she needs is to get involved with a sexy control freak.
Alpha werewolf, Dominic Wolfe, is the packs' enforcer.

When an attractive young woman moves into a cottage near his territory; his senses are heightened to obsessive proportions. A human pet to meet his desires.

Dominic is determined to unveil Mia's real identity while keeping his own securely hidden.

Haunted by the howls and shrieks coming from Dominic's estate, Mia wonders if she can really trust the enigmatic man she suspects of wanting a dominant-submissive relationship. A man who brings out her

darker

desires.
Will hidden danger keep them from gratifying their burning passion?
Buy Links:
Amazon US
Amazon UK
Barnes and Noble (Nook)
Smashwords
All Romance
Apple
Her Alpha Wolf's Pet series, Hidden, Book 1 will continue with Book 2 Kept, and Book 3 Hunted.
Find out more about future books in Eva Gordon's Alpha Wolf's Pet series and her other paranormal, fantasy and steampunk books at

www.ravenauthor.com
Connect with Eva Gordon: 
Website
 |
Blog
|
Amazon Author Page
|
Like Page on Face Book
|
Goodreads
  |
Twitter