Hey guys! Howz life? Are you also feeling left out reading the fashion content relating to women only? Ohk, then it's your turn to explore the fashion galore.
Look into your wardrobe, did you find something that is waiting for you from a long time, eager to make you look presentable. Ummm, not the leather jacket, not your ripped jeans and definitely not your scarves, but the rugged denim shirt.
Yeah, the same denim shirt, which you underrated and let it, lay back along with your not so stylish clothes, is now back in fashion and not only back but back with a bang!
Okay, no need to regret as it can still be helpful and can transform your style game. Can see many faces beaming with delight

 Wanna know how can these trendy shirts make you look like a dishy dude? Stay tuned!
Denim with Shorts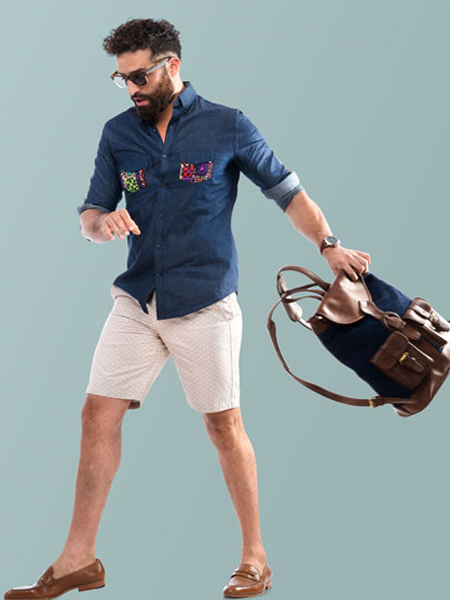 Team your pastel color shorts with your denim shirt and you are ready to chill out with friends. A perfect outfit for a brunch or college wears.
Denim With Denim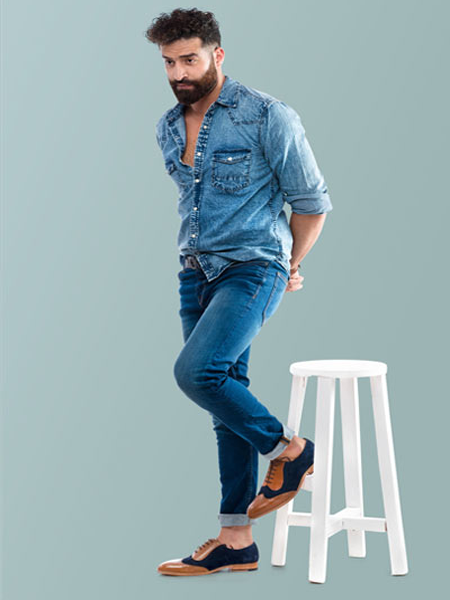 Men and denim have a strong bond, so it won't look bad if you infuse a little extra denim. Team a light color denim shirt with a dark color jean and you are in your rough and rugged avatar.
Layering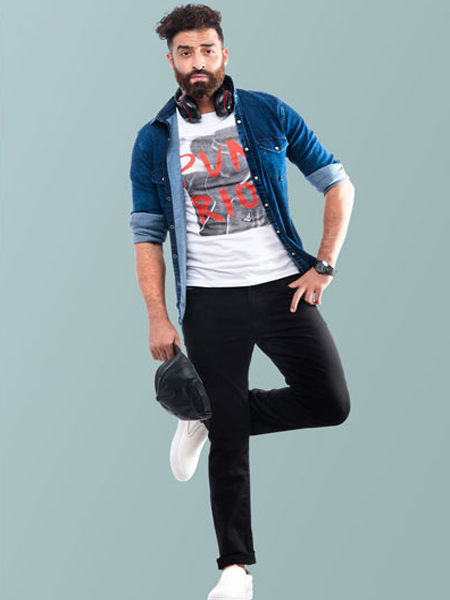 Make your look cool by layering your denim shirt with white t-shirt and black jeans. You can put on white sneakers to complete the look. Don this look and grab eyeballs in your college or café or malls.
Denim Shirt With Black Formal Pants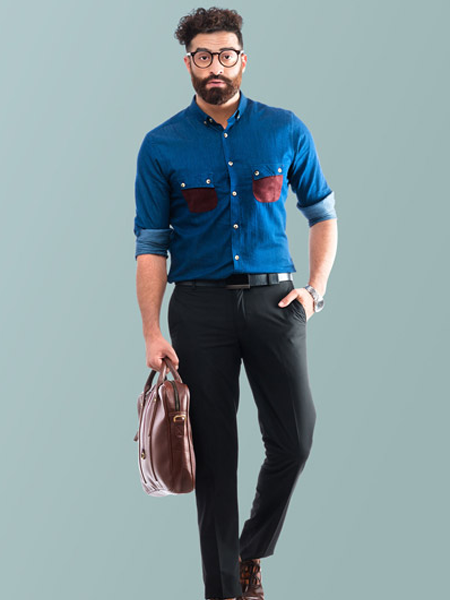 Who says denim shirts not a great option for formal wearing? Try teaming it with black formal pants. You can also carry the look for drinks or party after office.
Hmmm, can't believe no that one single shirt can be donned in so many ways? Well, that is the magic of denim.