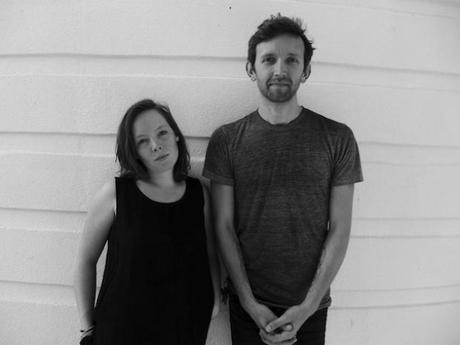 Quick — clear fifteen minutes to listen to this! "Hey Mami" is only about three and a half minutes long, but you're going to want to listen to it at least five times on the immediate. I've had it on repeat all day long.
Sylvan Esso is Amelia Meath of Mountain Man and Nick Sanborn of Megafaun who have teamed up to create music that sounds exactly like you'd expect from such a mash-up made in heaven, but even better. Meath provides the striking, silvery vocals backed by outside sounds and hand claps alone until Sanborn pops in right around 1:30 and drops heavy electronic pulses to give the track a whole new vibe.
It's saucy, spellbinding, and just about the best sound to hit my ears in a very long time. "Hey Mami"  is the duo's debut and is one half of a 12″ being released on July 16 also containing instrumental versions. Listen up!