While the flowering plants are at their best, some of my foliage plants are doing exceptionally good as their leaves look rather strong and remarkable.
My Alocasia 'Polly' in pic below has been producing more and more leaves, and hence grown bigger in size. Sometimes this plant can be really bare as its leaf does not seem to be growing and at times yellowing.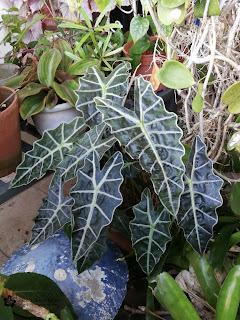 See it? A grasshopper on the leaf of my Green Zebra Plant? I almost didn't see it till I looked closer. Anyway, I saw many grasshoppers in my garden last week which left many holes on my hibiscus. Good thing they are all gone now.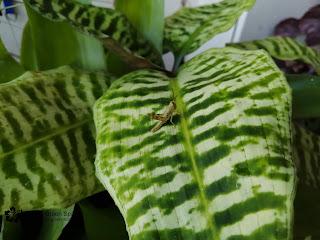 The dwarf Ti Plant in my porch has grown much taller and the leaves are glossy and dark. It is looking really handsome now but soon the leaves at the bottom will dry up as its stem grows taller. When that happens, I will have to chop it down to half its height.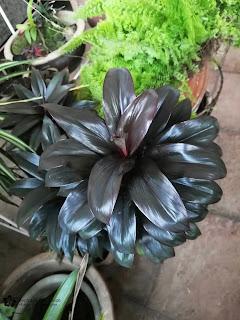 The best performer of the month is this alocasia in pic below... It has grown out so many new leaves while the old ones are still intact (usually they tend to turn yellow and wither). I am so glad 😍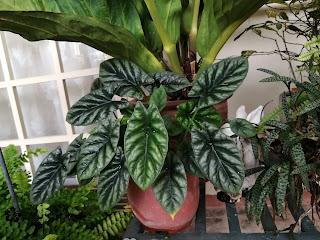 The mother plant of below newly grown China doll plant has unfortunately not been doing well. I am so happy to see this new plant that I have propagated using a stem tip cutting is growing strong.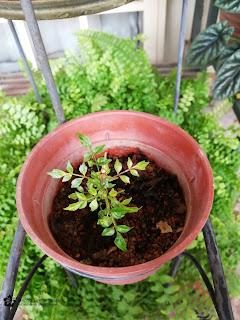 Now I am worried about my iron cross begonia. The 'spare' plant that I had earlier withered out of a sudden. Now just left this mother plant. Keeping my fingers crossed!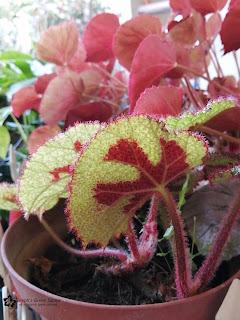 Good luck in your plantings and stay safe 💚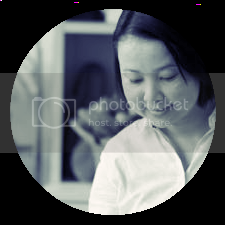 Share your experience and your thoughts on this post by leaving a comment :-)