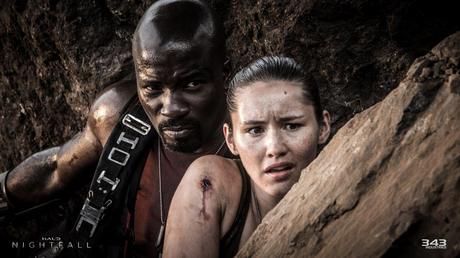 Halo: Nightfall was unveiled at Comic Con today. Check out the video below for the first look.
In the original series for Showtime and Xbox One, Jameson Locke is a "legendary manhunter" and agent with the Office of Naval Intelligence (ONI).
Apparently, he and his team are caught in the midst of a biological attack, where they soon discover a plot which takes them to an ancient artifact. There, they are forced to "fight for their survival, question everything," and ultimately choose between whether loyalty or their lives are more important.
Taking place between the events of Halo 4 and Halo 5: Guardians, Nightfall is set for release around the same time as the Master Chief Collection.