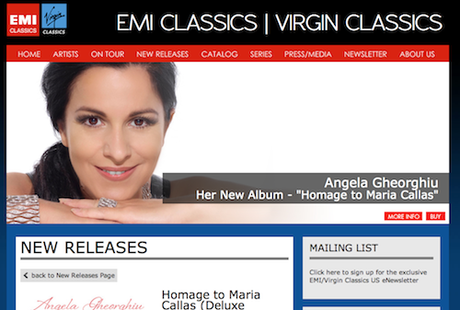 . Saw this and my extremely awful Monday morning turned bright. Just like that! And it also reminded me of a certain movie and Elsa's big smile. . It's the promo for the upcoming CD on

EMI Classics US website

. Check it out, as the photo there is bigger than what I posted. Very nice presentation of the album and they have on sale both the standard and the deluxe editions.  . Ok, off to work. Singiiiiiing :) .