Hello everyone, hope the pre-festivities is going good. For me its fantastic with my little baby and of course tons of new products that I am testing. Today I will be talking about a cream I had used for sometime, and then stopped to test another regime, but again started with it. I am talking about the Herbal India Derma Gluto Glutarbutin Cream.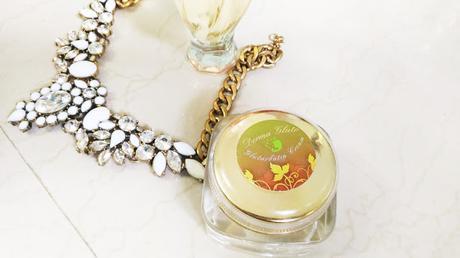 About Herbal India Derma Gluto Glutarbutin Cream:
Made of Glutathione and Alpha+ Beta Arbutin this cream brightens the complexion and works like magic on dark spots.
Price: Rs.4000 check website here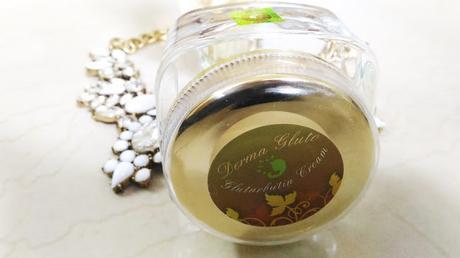 Packaging: Herbal India Derma Gluto Glutarbutin Cream comes in a very classic transparent jar with a gold twist open cap. The cream is protected by a white inner lid.
My experience:I have used many creams from Herbal India. Their products are quite expensive but generally work very well. But truly the Herbal India Derma Gluto Glutarbutin Cream is the best by far. Seldom have I seen an all natural product working so fast. It has brightening properties which is derived from Gluatathione, a natural Skin brightening agent derived from Rice wine and yeast fermentation process. So you get instant brightening, just like using a flash balm or mask. Arbutin, that is derived from bearberry leaves, helps to lighten dark spots and blemish marks. So it is a powerful anti-pigmentation cream. Mulberry acts as a strong antioxidant and rose hip with liquorice gives hydration. So while the previous creams from herbal India were not that moisturizing, this one is great for dry skin too.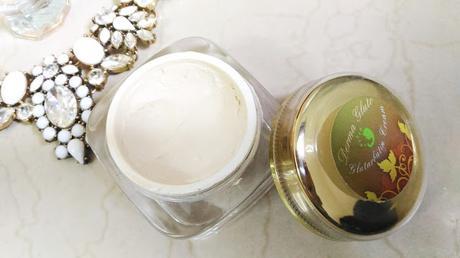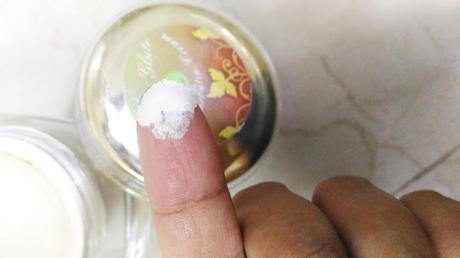 Herbal India Derma Gluto Glutarbutin Cream is a one-step cream that can be used instead of a daily moisturizer, a primer for a smooth base, an instant brightener and surprisingly a substitute for your regular face makeup products too. Frankly whenever I use this cream I do not use any base makeup, like BB Cream or foundation. I apply this cream and just dab in some concealer on the spots and my face makeup is done. The only issue I faced with the cream was it takes time to get absorbed and you have to work your fingers really fast to make it work well.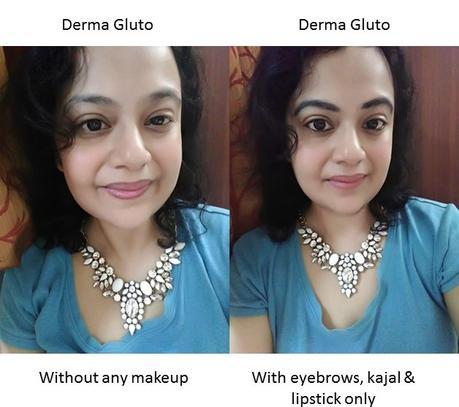 Pros:
1.Made of Natural extracts
2.A one-step cream
3.Beneficial for a number of concerns
4.Can substitute face makeup
5.Nice packaging
6.Smells good
7.Moisturizing
Cons:
1.Very expensive
2.Takes time to blend
Rating:4.25/5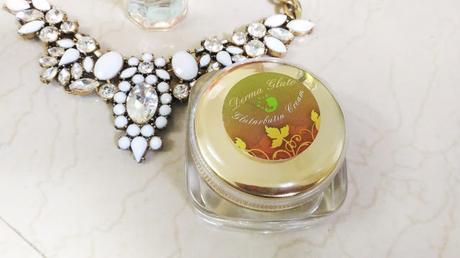 Herbal India Derma Gluto Glutarbutin Cream is a very good skin care product, which somehow reminds me of Korean skincare brands that offer multi-benefit products that can both serve the purpose of skincare and glowing makeup.