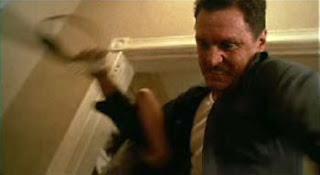 Jon Lester had nothing, and gave up seven runs. Mark Melancon gave up three home runs and didn't get an out, and now has an ERA of 49.50. (And a ticket to Pawtucket coming?)
The Red Sox lost and lost butt ugly, 18-3 to Texas.
Reformed gangster Henry Hill (as played by Ray Liotta) said it best in the classic film "Goodfellas":
"Every once and a while I'd have to take a beating. But by then, I didn'tcare. The way I saw it? EVERYBODY TAKES A BEATING SOMETIME."
But hopefully not this bad again.
Josh Beckett goes for his second win tonight.