Hey Friends!
This next little project would be fun for a girl of ANY age .  Yes, even a girl in her, ahem, 30's would love it ;-)
I could totally see a teenage girl party having a BLAST with this stuff!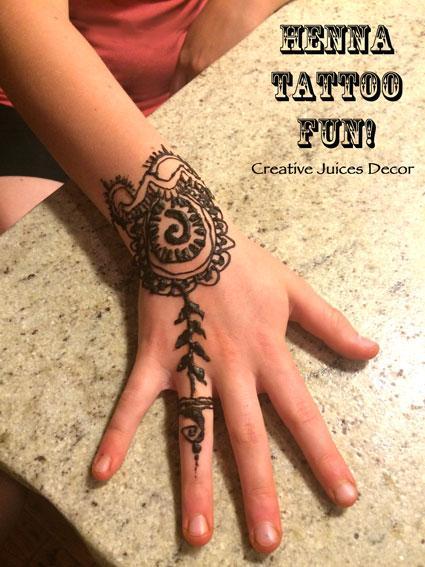 My daughter bought some henna and the next thing I knew, I was making pretty designs on her arm :-)  (Obviously, when you are a teenager, you do NOT like your picture taken I guess!)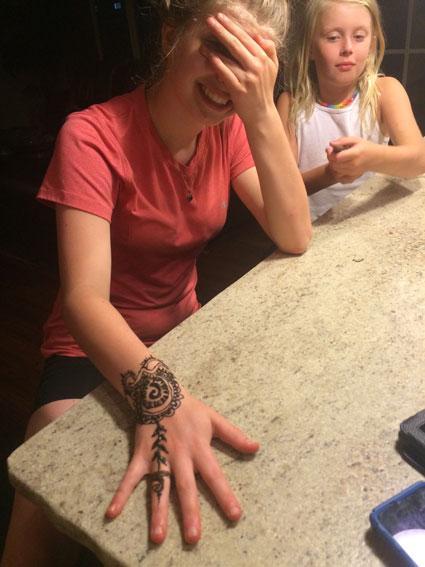 Henna just put on.....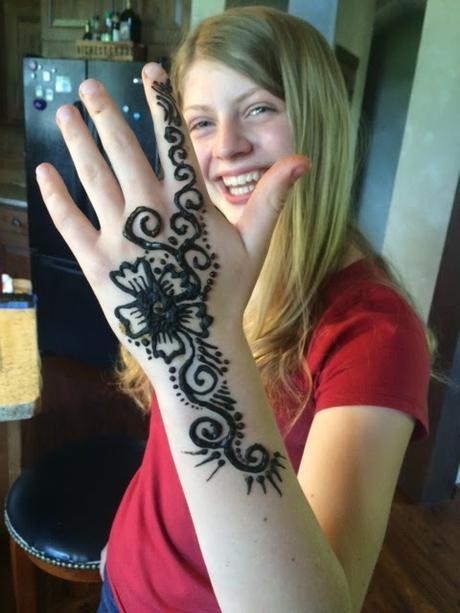 After the henna dried and was "picked" off :-)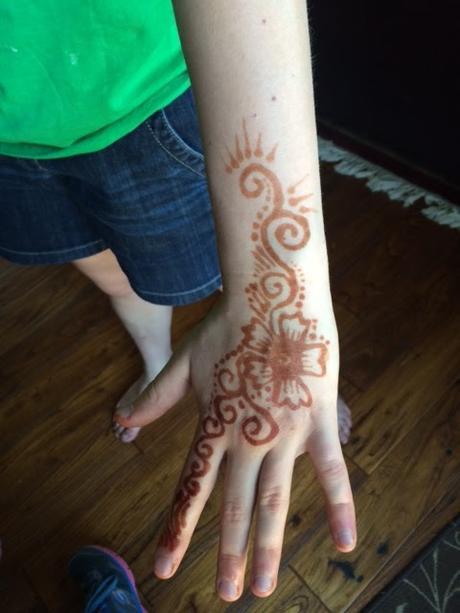 The great thing about henna is it's all natural (plant based) and it just lightly stains the skin.  It will last about a week.  This is the same henna as some people use in their hair.
(And yes, when you are 8, you
LOVE
your picture taken! I had about 10 different little poses of her but to her dislike, I only put ONE on here)  :-)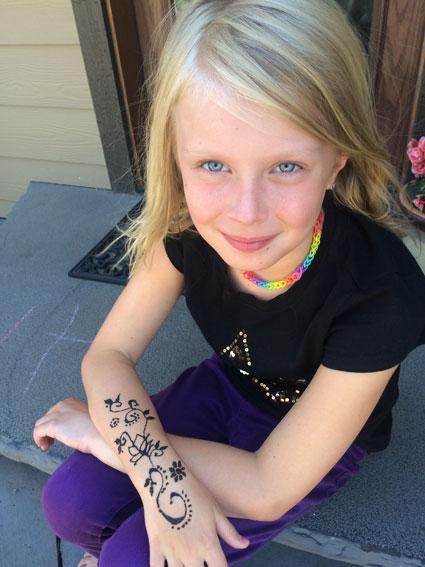 NOW for the run down on how to do this yourself! 
After a bit of research we decided on this
henna powder
.  It was a great price and seemed like good quality.
If we wanted nice tools to apply the henna I would have bought this 
Precision Applicator Kit
BUT my daughter was using her own money and decided to use a plastic cake decorating bag with the smallest holed metal tip inside. (You can also just snip off the tip of the plastic decorating bag and begin your work too, in fact, we almost liked it that way better!)  The tip isn't as small as the Amazon precision tips but it still does the job.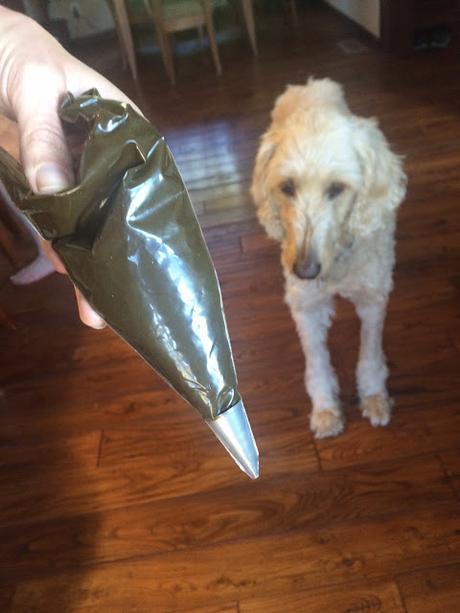 Out of curiosity, does having my DOG in the picture make the henna bag look classier? ;-)
She used
Henna Guru's "non fail" henna recipe
but my daughter HALVED it as she knew she wouldn't need a lot.  (It still made quite a bit! She could have made at least 5 large detailed designs with it.)
The recipe basically is just:
Henna PowderTea Tree OilWater Sugar
(This needs to sit at least 1 hour in refrigerator before applying)
You can find an ABUNDANCE of amazing henna designs off Pinterest to use as a reference.  When you apply it, it goes on thick and forms a rope/line on the skin.  Once the design is applied, you just let it dry.  The longer it stays on, the darker the stain will be.  My eldest let hers stay on overnight before "picking" off the hardened henna.  (She put her hand in a plastic glove so she wouldn't get it on her bedding.)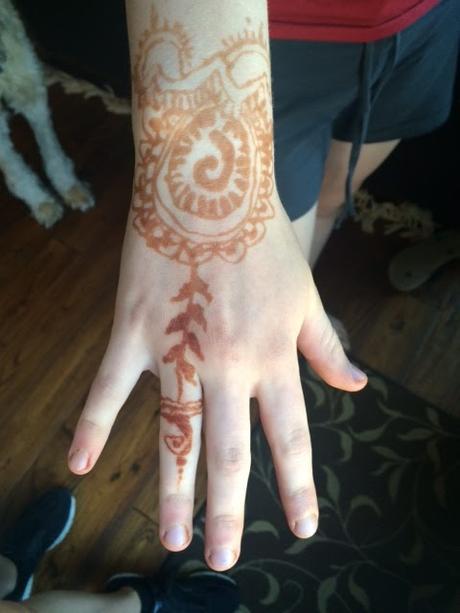 My youngest let hers stay on for maybe 30 minutes before picking it off. (hee,hee)It was a lighter stain.
Here she is in the process of picking off the dried henna.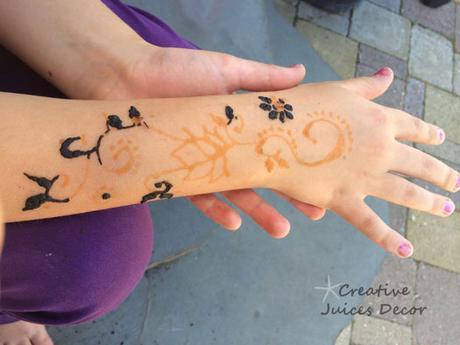 And the LOVELY final product :-)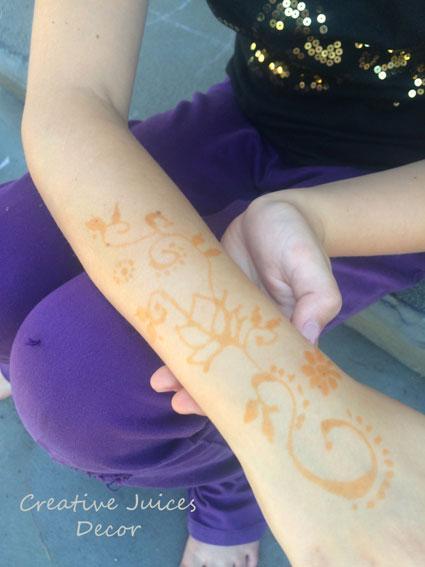 You could pair this Henna Tattooing with making Bali Sandals for a fun East Indian THEMED party!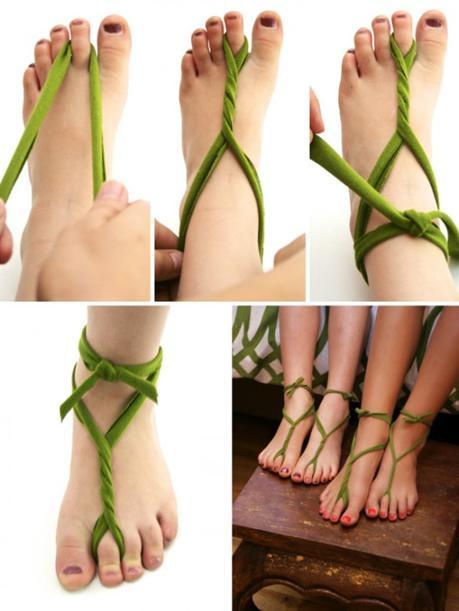 OneCharmingParty.com
What do you think!!???  Wouldn't this be a fun thing to do at a party!?!  Pin this for future reference :-)
I'd be up for it :-)

 Don't miss out on Selina's home decor tips and inspirations - Sign up to receive her once a week post :-)
Enter your email address:
Delivered by
FeedBurner
links are my Amazon Affiliate - thanks!
If you enjoyed this post, you can click the blue SHARE TO FACEBOOK button below :-) I'd appreciate it! You can also head over to WWW.CREATIVEJUICESDECOR.COM and sit back, relax, grab your cup of coffee and check out my other DESIGNER SECRETS and FUN CRAFTS on my blog. (Thanks my friends!)