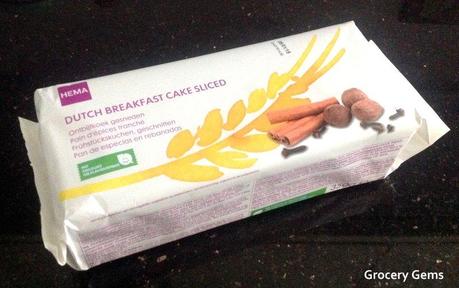 Quick review of this Dutch Breakfast Cake from Hema. If you haven't heard of Hema stores before, check out my previous post here. If you're lucky enough to have one near you (or ever go through Victoria station in London) then it's definitely worth checking out their food section. I've picked up this Dutch Breakfast Cake a few times now. It's a cinnamon spiced bready cake that's a bargain at only £1.00.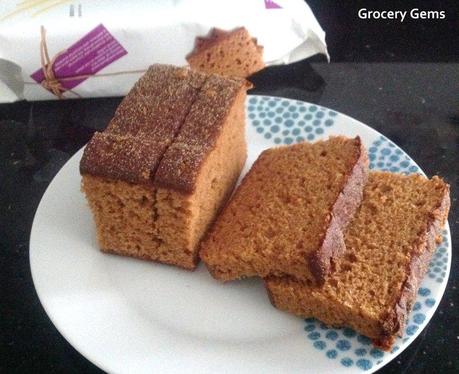 The cake is also presliced which I find very useful (pictured above is only about half the cake). The texture is nice, it's not moist but it's not dry either, it's a bit bready. It's not a super sweet cake either, but it has a lovely flavor from the cinnamon and a little bit of extra sugar sprinkled on top. The cinnamon flavor is strong all the way through and makes this a firm favorite with Mr. Grocery Gems. It's lovely with a cup ot tea or coffee in the morning. 
Grocery Gems Verdict: Hema Dutch Breakfast Cake
RATING: 7 out of 10 - good value.
Buy It again?: Yes.


Purchased

: Hema


Price: £1.00p.