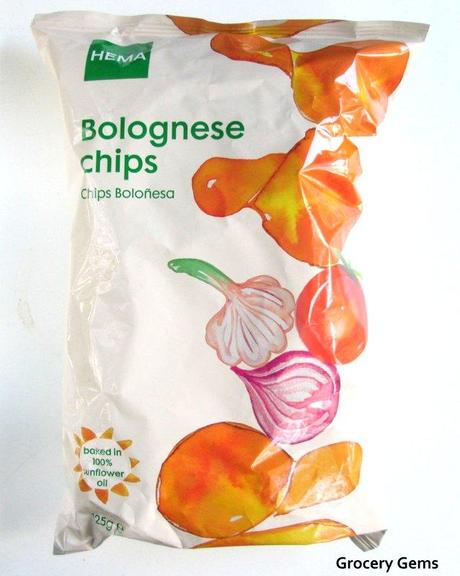 HEMA is a Dutch bargain homestore that has recently opened several branches around the London area. It's quite similar in style and pricing to the popular Tiger Stores from Denmark, although with an even bigger range of products. It's been compared to a budget Ikea and even called a "Posher Poundland", but even though the prices are quite low, the stores are all very bright and appealing.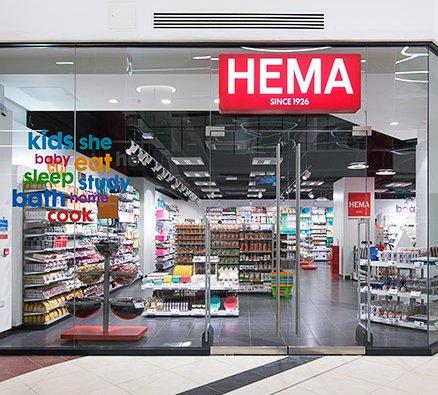 I happened upon the Kingston brand of HEMA on a recent visit to some family in that area and I was really impressed with the gorgeous kitchen items and office stationary. I bought quite a few household bits and bobs but being the foodie obsessive that I am, I couldn't resist trying out a few items from the HEMA branded food range. 


There was a large range of snacks, included pastry cheese whirl, Italian bread sticks, and plenty of sweet treats too, but in the end I decided to get these Bolognese Chips. I have a weakness for unusual crisp flavours and I don't think I've ever tried Bolognese flavoured crisps before. The first thing I noticed was that the crisps themselves were all a nice color and shape. They're just the right thickness, not too thin or too crunchy. The seasoning is a mix of tomato, onion and garlic, and funnily enough those flavours combined to make these taste a lot like beef flavoured crisps. My husband even said they reminded him of beef flavoured Monster Munch! I actually served these up at a recent family get together and they were very popular indeed, especially judging by how quickly they all disappeared. It's one of those situations were I really regret not buying more from HEMA whilst I was there!
Check out their website for location details: www.hemashop.com
Interesting article and video about HEMA on the BBC news website: www.bbc.co.uk/news/business-27806767
Grocery Gems Verdict: HEMA Bolognese Chips
Rating: 8 out of 10
Purchased: HEMA.
Price: £0.50p each (large 125g bag!).