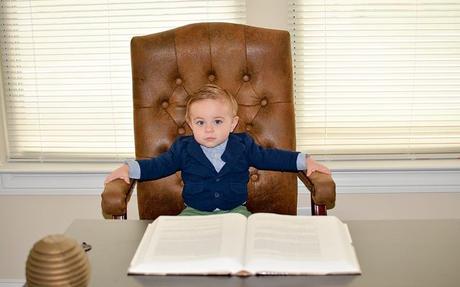 When most people think about a child starting a business, the neighborhood lemonade stand often comes to mind. While there is certainly nothing wrong with that, some children may have more serious ambitions when it comes to being an entrepreneur. In fact, some of the most successful business owners in the world started out very young.
But, if your child is still under your care and not even yet a teenager, what can you do to boost their business dreams while guiding them down the right path? In many ways, you might want to think of it as though you're starting your own business since you'll undoubtedly have to help with many decisions. This includes considering what the business has to offer, how it will be funded, and how you can reach a target audience.
So, how can you help your child understand the business world while also encouraging their success?
Teaching Them the Benefits of a Business
If your child has a great idea for a business but doesn't know where to start when it comes to bringing it to life, that's where you can come in. Getting started isn't always easy. But, if your child has an idea that solves a problem or gives people what they want, they've already jumped the first hurdle. The next step in getting started is finding funding, which can often be the most difficult task since people may not take a child's business seriously.
Don't be surprised if your child gets a bit discouraged, or even overwhelmed. Remember, they don't have much to lose here. If you were fed up with your current job and decided to leave to start your own business, you would be taking a huge risk and a leap of faith. Your child just likely had a great idea and was excited to make some money. But, they may not be as willing to take a risk. So, don't be afraid to talk to them about the benefits of starting their own business, including:
Flexibility
Filling a need for customers
Being your own boss
Making the major decisions
There are also long-term benefits that your child can learn from running their own business, including management skills, multi-tasking, and how to stay more productive. They can become fast leaders, learning how to delegate, and not dwelling on tasks before moving on to another.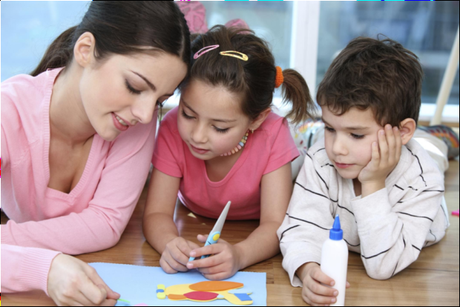 Creating a Plan and Putting It in Motion
Like any other business, your child will need a plan to get started. If you were to develop a business plan, it would likely be extremely detailed with projections and analyses. When it comes to your child's business, try to simplify a plan with them so they don't feel too overwhelmed.
Ask your child some of the following questions to help them put together a viable plan:
Who will your customers be?
Where do you want to run your business?
What do you need to get started?
How are you going to get those items?
Will you need money to get started? How much?
How are you going to advertise to your customers?
How much are you going to charge for your product/service?
It's also a good idea to talk to your child about their goals. Even if they just want to start a business for fun, they will end up having a better time if they have a goal to work toward. Do they want to make a certain amount of money? Do they want their business to grow?
By going through these questions with your child, you can create an actual business plan while getting a better idea of how their business mindset works, and how far they want to take their idea.
Mistakes to Avoid
The mistakes to avoid when helping your child start a business are similar to the ones you should avoid if you were to start your own. Because your child is the owner/operator, they'll want to obtain the correct licensing. You will want to make sure the business is totally legal and legitimate.
Without the right licensing, their business could be shut down and you may be stuck paying fines. Thankfully, the Small Business Administration makes it easy to find state-specific licensing information, so you can fill out the necessary forms quickly.
Additional mistakes to be aware of include:
Not having a plan if the business isn't successful
Ignoring the target market
Doing everything yourself
Only sticking with one idea
Of course, there is the bigger risk of disappointing your child. That's a mistake you certainly don't want to make. So, don't try to take over their business, and don't promise them an overnight success.
By educating your child as much as possible on how businesses work, you can prepare them for more realistic outcomes. Use this as an opportunity to teach them life skills, such as running a business bank account and managing their personal finances. Show them how to delegate jobs and manage a schedule. Even if this business doesn't get off the ground, they will have gained helpful skills for the future that may lead them to a life of entrepreneurship.
So, if your child has dreams beyond the neighborhood lemonade stand, help to foster them, and guide them along their journey while letting them learn about the ins and outs of the business world along the way. You never know if the next great success story could come from your own backyard.​
This guest post was authored by Brooke Faulkner
Brooke Faulkner is a writer, mom and adventurer in the Pacific Northwest. She spends her days pondering what makes a good leader. And then dreaming up ways to teach these virtues to her sons, without getting groans and eye rolls in response.

Ms. Career Girl was started in 2008 to help ambitious young professional women figure out who they are, what they want and how to get it.