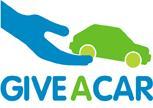 This is a guest post by Giveacar.co.uk, a "social enterprise that raises money for charities by accepting donations of unwanted cars."
Car disposal can be a difficult task. If your car is old or faulty it might not sell easily which can lead to it sitting on your driveway for weeks or even months! In addition, old cars can be hideously polluting, not only in terms of exhaust emissions – though those are bad enough – but also because the brake fluid, battery acid, and oil all may start leaking, poisoning the local environment.
With a lot of new cars greener than their predecessors, the benefits of replacing an old car with a new one get better, particularly with the cost of fuel rising like it is. A lot of money can be saved by driving a car with a higher MPG (Miles Per Gallon) rating. In addition, you have to be careful when finding a junk yard as some unscrupulous dealers will strip the car for anything its worth and then just leave it to rust. Car donation is a great way to avoid this. In the US, several charities run car donation operations and they will take most cars in working order. Usually the car will be repaired and either sold or given to someone in need. In addition, the IRS will give you a tax deduction reflecting the value of the car.
After seeing the success of car donation in the USA, a UK company has imported the idea across the pond. Social enterprise Giveacar is the first charity car scrapping operation in the UK, and in one year has raised over $300,000. This program works in a different way to most programs in the States, relying on donations of junk cars, as opposed to roadworthy ones. The reason for this is that there is no tax break for UK car donors, and those that give cars away only do so if they perceive them to be of no value.
The presence of car donation programs has yielded many benefits to the UK market. Giveacar prides itself on being environmentally friendly, and has set stringent standards for car recycling. This has helped to ensure a reduction in the number of abandoned vehicles and means that cars go to scrap yards that are properly equipped to dispose of them in the most environmentally friendly way.