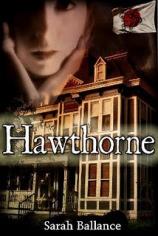 HAWTHORNE| Sarah Ballance | mystery, romance  | BLOG
"When disaster strikes, there's a moment when we forget all boundaries.  Geographic, political, and socioeconomic divisions fall, and there, for some of the most painful, beautiful moments in time, we are one."
July 26, 2011 -Elaina Lee and Sarah Ballance Guest Post.
You Can Help … Today!
"Authors Elaina Lee and Sarah Ballance, through the generosity of the Astraea Press charity program, are proud to announce 100% of profits from their novellas below will go toward Alabama and Japan Disaster Relief, respectively.  To help raise awareness,
every comment
on their individual blogs
or guest blog posts (including this one!) from
July 12 through August 8
will double as an entry into a weekly drawing for a $10 gift e-certificate or a free e-book.