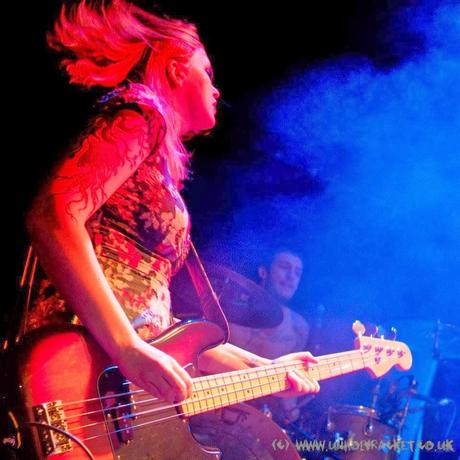 One of RW/FF's favorite up-and-coming artists has fallen victim to some proper scumbags. Laura Kidd, aka She Makes War is missing her bass and guitar which were stolen from Bath last night (Feb 5). The full details read: "HELP! My beloved bass and beautiful brand new guitar were stolen last night from BATH, UK - please please share this with everyone, I have my fingers very tightly crossed that the power of the internet will find them.

If you see them anywhere or suspect you have PLEASE call Avon and Somerset police on 01275 818340 from any phone and quote crime reference 12504/14 and PC Jonathan Raisey. You can email me any time at [email protected]
Both instruments were in Mono cases, pictured, the guitar case is black and the bass case is steel gray.
THE BASS - a Fender Precision, American Standard model 2012, sunburst with a black scratch plate and maple neck
Serial number - US12135456
THE GUITAR - a Gibson Les Paul Studio 2014, black glitter finish
Serial number - 140014847
I don't have any more photos because I only bought it last Thursday, but it's black with really cool glittery bits and should look brand new!
I am insured BUT I just want my beautiful babies back! I've worked very hard to be able to finally get the bass and guitar of my dreams so I'm gutted they are currently in the hands of some horrible people. Thanks so much for reading."
https://www.facebook.com/SheMakesWar