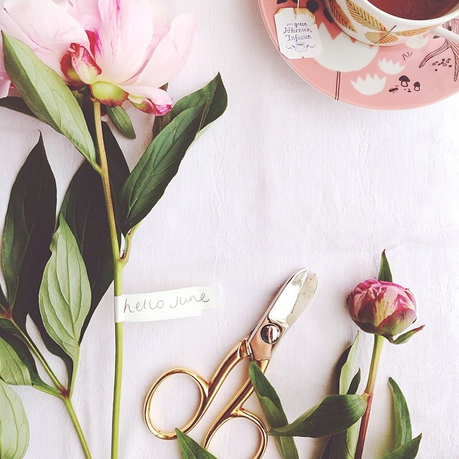 Hello friends!
Friday night's BBQ was a success, and created enough stories to keep us talking for a while. We told everyone not to bring anything, but if they felt they couldn't come empty handed they could bring wine or micro brew beer.  A brilliant strategy! 
The last guest left just before 2AM..  Lily was stressed Friday night and hid in my closet all night. Jessie was never farther than three feet from me.  I don't think they enjoyed the festivities, but this didn't stop them from waking up at 6AM.  Making for one very tired dog owner. HA! 
THIS WEEK
Just a few more days and life will slow to an ideal pace.  Tomorrow morning I'm heading to Orlando, for two days of training. When I get back we will have company at the house. 
Next weekend I get to relax and get back into my routine of running, walking, working, sleeping...
PHOTOs
I love everything about this weeks photo, one of my favorite instagramer's.  Her gallery is light and airy.  I want to live in her world.

photo credit: hesperdoodle

 
BOOKS
I'm listening to We Were Liars, and reading The Never Never Sisters... in paperback.  I have read so many books on my ipad that I forgot the joy of flipping pages, and using a bookmark.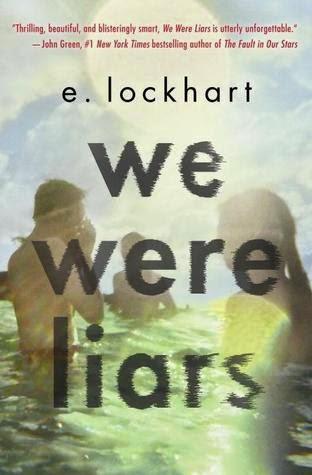 A beautiful and distinguished family.
A private island.
A brilliant, damaged girl; a passionate, political boy.
A group of four friends—the Liars—whose friendship turns destructive.
A revolution. An accident. A secret.
Lies upon lies.
True love.
The truth.
We Were Liars is a modern, sophisticated suspense novel from National Book Award finalist and Printz Award honoree E. Lockhart.
Read it. And if anyone asks you how it ends, just LIE.
 :: ~ :: ~ :: ~ :: ~ :: ~ :: ~ :: ~ :: ~ :: ~ :: ~ :: ~ :: ~ ::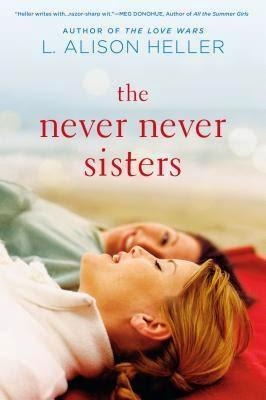 Marriage counselor Paige Reinhardt is counting down the days to summer, eager to reconnect with her workaholic husband at their cozy rental cottage in the Hamptons. But soon a mysterious crisis at Dave's work ruins their getaway plans. Paige is still figuring out how to handle the unexplained chill in her marriage when her troubled sister suddenly returns after a two-decade silence. Now, instead of enjoying the lazy summer days along the ocean, Paige is navigating the rocky waters of a forgotten bond with her sister in the sweltering city heat.
As she attempts to dig deeper into Dave's work troubles and some long-held family secrets, Paige is shocked to discover how little she knows about the people closest to her. This summer, the self-proclaimed relationship expert will grapple with her biggest challenge yet: Is it worth risking your most precious relationships in order to find yourself?
What are you reading this week?