Labor Day Weekend, the Last Official Holiday of Summer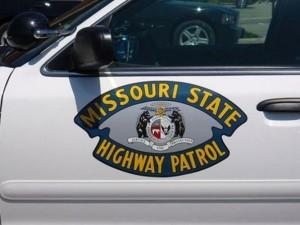 Oh, how most of us hate to see the summer season come to an end! The Missouri Highway Patrol expects high volumes of traffic over the weekend as many take that one last summer trip.
If you watched the news and gas rates, you will notice that the price of gasoline has dropped to it's lowest level since 2010.  So, it would be expected that more people will take to the highways to join in family events and trips to the lake. It is important to remember that just because the summer is coming to an end, road work construction zones continue around the state. The majority of road construction work will not be operating from this afternoon until mid-morning on Tuesday. However, some work zones have lanes closed all the time that are unable to be reopened for the holiday weekend.  It is smart to check the MoDOT Traveler Map for these road closures before you head out on your trip
Driver behavior is key to safe driving in work zone and on busy highways:
WEAR YOUR SEATBELT. During the Labor Day holiday in 2013, there were eight fatalities in crashes on Missouri roadways and two of those killed were not wearing seatbelts.
DO NOT TEXT AND DRIVER. Distracted driving is  top cause of crashes. Put down your phone and concentrate/focus on driving
DO NOT TAILGATE. Keep a safe distance. Remember to leave at least two seconds of braking distance between you and the vehicle in front of you.
SLOW DOWN FOR WORK ZONES. Lanes may be reduced or shifted.  By slowing down you will be more prepared to adjust to the changing conditions and potential delays caused by reduced lanes.
There have been serious crashes this summer in and around construction zones.  Construction zones will sometimes cause a backup in traffic and drivers must be aware and paying attention to avoid rear-ended other cars or semi-trucks.
As mentioned, eight people were killed over the Labor Day holiday last year and 404 people were injured in Missouri traffic accidents. Roadways are not the only place to practice safety as lakes and rivers will have heavy traffic as well. According to Sgt Bernhardt, "Missouri state troopers are going to be busy on those waterways and we're going to be out there ensuring that people are operating their watercraft safely.  Just as we tell people not to drink and drive a motor vehicle, we're also encouraging boaters to never drink and drive.  Operating a boat while intoxicated or a vehicle is very, very dangerous and it is a crime in the state of Missouri".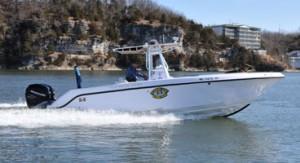 If you need to call in a crime or need motorist assist you can reach the State Highway Patrol by calling *55 on your mobile phone or 1-800-525-5555
Car crashes and truck crashes can result in serious injury and fatalities.  As an individual, you can increase your safety and the safety of others by focusing on your driving, following the rules of the road and refraining from operating a boat or a vehicle if you have been drinking.  If you have been injured in an auto accident through no fault of your own, you may need legal representation.
At The Cagle Law Firm, consultations are always free. Call our attorneys toll free (800) 685-3302 or locally (314) 276-1681. Your case is safe with us.