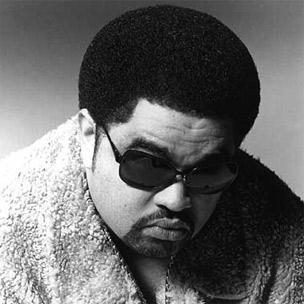 Mount Vernon, New York emcee-turned-actor Heavy D (born Dwight Myers) has been reported dead today. He was 44 years of age. Heavy D was found unconscious near the entrance to his Beverly Hills, California home and rushed to the hospital. Details are still emerging regarding the longtime Uptown Records rapper's cause of death, however peers and loved ones including rapper-turned-deejay/photographer D-Nice and author/activist dream hampton have publicly mourned the rapper's loss just moments ago.
The Jamaican-born emcee was leader of Heavy D & The Boyz, a late 1980s Hip Hop group which released five albums, all on the Uptown label. The group included G-Whiz, DJ Eddie F., and the late "Trouble" T. Roy, who helped inspire Pete Rock & C.L. Smooth's "They Reminisce Over You (T.R.O.Y.)." Between 1987 and 1994, Heavy D & The Boyz worked with the likes of Notorious B.I.G., DJ Premier, Marley Marl and longtime affiliate and fellow Mount Vernon native Pete Rock.
As a solo artist, Heavy D remained close with Uptown Records executive Sean "Diddy" Combs and the mogul's Bad Boy Records imprint, despite never releasing a Bad Boy album. Recently, Heavy D released Grammy Nominated Reggae album Vibes on the Stride label in 2008. Previously, D had released Waterbed Hev in 1997 and a self-titled 1999 album.
The group performed the title track to FOX's In Living Color show, and appeared on the program. As an actor, Heavy D would appear in films such as Life.
At the time of his death, Heavy D was at work on an album called Love Opus, set to feature Anthony Hamilton and Carl Thomas. Just weeks ago, Heavy D performed at the 2011 BET Hip Hop Awards. It was days after Heavy D had performed his hit Michael Jackson collaboration, "Jam," alongside LaToya Jackson.
Sourced: 
http://www.HipHopDX.com