One of the most difficult aspects of change is the unknown. In a society dealing with a global pandemic, millions of people are at a loss. No one expects a global pandemic, and thus very few people were prepared for quarantine. Isolation can be extremely hard for some while others welcome a break from the hustle and bustle. Having to refrain from visiting friends or leaving your house can be isolating and constricting. Besides the normal daily stressors, the fear and anxiety about this new disease can be overwhelming for anyone. Excess stress may cause difficulty sleeping, increased feelings of depression, and concentration issues. Unfortunately, these measures are necessary to curb the spread of COVID-19. Here are some healthy tips to help you ease the stress and create a workable new normal.
Take a break from the news
Even under regular circumstances, it's healthy to take a break from the constant stream of negative information pouring in. It can be especially hard during this time because social media is one of the biggest ways people are staying informed and connected. The overwhelming amount of time spent using social media is likely to do more harm than good. Give yourself a break entirely or be sure to work in some sources of positivity and enlightenment. Tune in to some positive podcasts, listen to your favorite music instead of the local radio or check out these sites that focus on good news .
Make time to unwind and relax
Set aside some time for yourself, apart from work or family responsibilities. Creative writing or starting a gratitude journal has been proven to improve mental health and help reduce stress. Reading books is another way to soak up information or escape reality for a moment. Solving puzzles, starting a new tv series are some other great ways to give your mind a break. Aromatherapy candles or running a hot bath can also help create a calming environment after a particularly stressful day.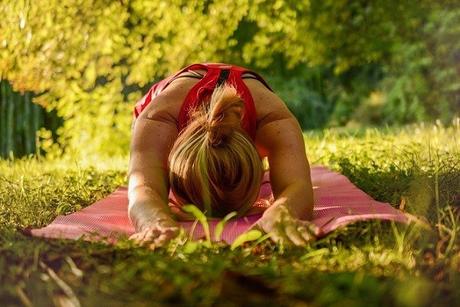 Take care of your body
During quarantine and self-isolation, it's natural to fall into bad habits out of a need for comfort. Stress is one of the biggest reasons for overeating and increasing alcohol or drug consumption. When you don't take care of your body it can cause you to eventually feel worse after the immediate gratification wears off. Keeping a healthy, well-balanced diet can have a positive effect on your stress levels. A significant part of your immune system lives in your gut, as well as it being where most of your serotonin is produced. Excessive stress and unhealthy eating patterns can lead to a caused by the release of the stress hormone, cortisol. A leaky gut can cause sensitivity, inflammation, and gastrointestinal pain. It can also negatively affect other areas of your body that you may not immediately realize are related. By supporting your gut, and ensuring you are getting enough nutrients you can also improve your health in other areas.
Keeping a regular exercise routine is another important way to reduce stress and keep healthy. It can be difficult to stick with a routine when your work-life balance is thrown off but getting your blood flowing will trigger the release of endorphins. Endorphins have a direct positive impact on your mood and overall well-being. Do what works best for you. Staying active doesn't require a rigorous routine. It can be as simple as getting some fresh air on a morning walk or working in a mid-afternoon yoga session.
Check in with yourself and your loved ones
Mental health is as important as physical health. Even more so when we are forced into different and uncertain times. Being present in your emotions is important for all of us. Although we are social distancing, keeping in contact has never been easier thanks to technology. Checking in with family and friends via video or phone calls can cut down on feelings of isolation on both sides. Quarantine may have limited the availability of in-person appointments. For anyone that finds themselves struggling, there are many online therapeutic resources as well as 24/hr national hotlines.
About the author:
Naomi Shaw is a freelance journalist residing in sunny Southern California with her husband and three children. She is a work-at-home mom that enjoys writing on fashion, beauty, jewelry, and everything weddings!